As any gardening enthusiast knows, greenhouses offer the keen gardener versatility and convenience. Getting the dimensions of your greenhouse right is the key to maximizing the yield from your available space.
Our guide and tips will help you plan a small garden greenhouse that's just right for you. One that works with your available outdoor spaces, your locations, and your unique interests.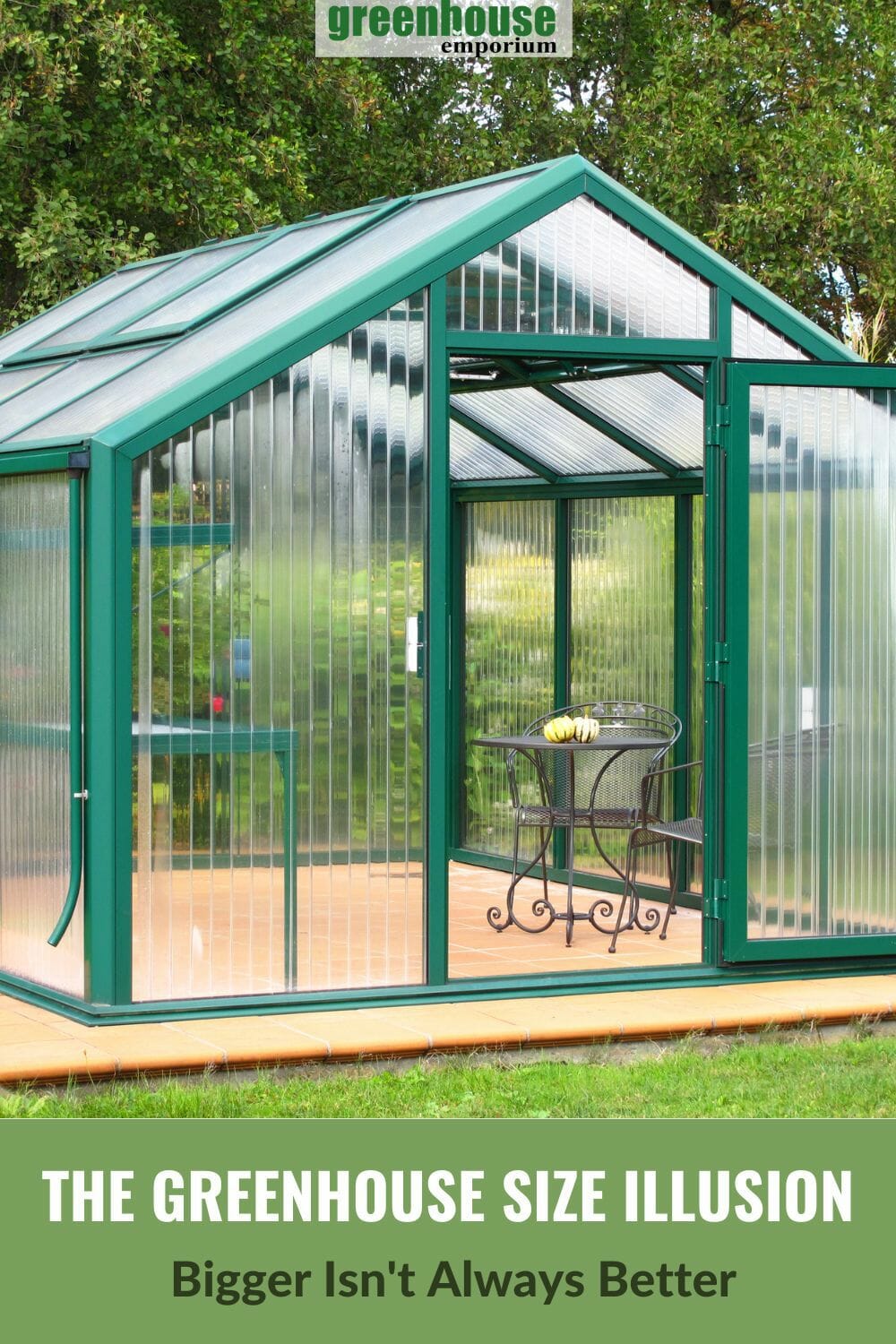 If you're curious to see what size greenhouse you can fit into your yard, and everything you'd need to run it, you're in the right place. Soon you can get to work creating a beautiful sanctuary for your plants that will be the envy of your neighbors.
What this article covers:
How big of a greenhouse do I need?
Despite your best efforts, some plants, vegetables, herbs, and especially flowers, just won't thrive outdoors. Exposed to inclement weather, winter's chill, or unsuitable soil, they are subject to the often cruel elements of nature.
While there's no doubt that greenhouses offer several distinct advantages, it can be daunting building your own. So once you've decided that you need one, the first challenge is how to make a greenhouse at home that serves your particular needs.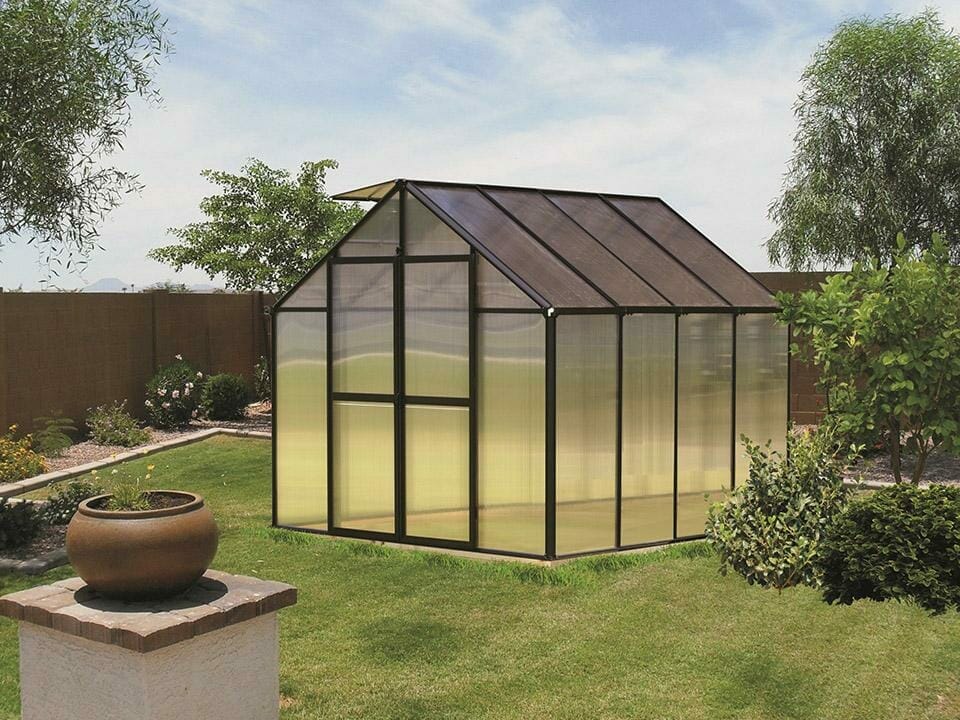 One of our best hobby greenhouse tips is to plan the size you need, first. This hinges on the type of plants you'll be sheltering and nurturing in your greenhouses and the amount. And this can vary from person to person.
For example, do you intend to use your greenhouse as a year-round incubator for seedlings? Or is the overwintering of delicate plants going to be a factor, too? By establishing your intentions right at the start you can determine the size you'll need. That being said, there is an average to base your plans on.
Average greenhouse size
A hobby greenhouse can be anywhere from 6'x4′ for housing your exotic orchids or more delicate herbs, up to 10' x 20′ for growing fresh produce. Our research has also shown a resurgence of interest in growing fresh produce like tomatoes and peppers, and even mushrooms.
Of course, the more space you have, the larger your greenhouse dreams can grow. However, an average greenhouse size of 6' x 8′ or 8' x 10′ works for most beginner's needs. Whatever size you go for, you need to ensure that the conditions are just right.
The average greenhouse is made of a wooden, aluminum, or even a robust plastic frame, covered with anything from treated glass to plastic or polyvinyl. Polycarbonate is tougher than ordinary glass, is an economical and durable alternative.
What you're growing influences what percentage of shade cloth to use for your greenhouse. The three most common shade cloth percentages are 30%, 50%, and 70%, all of which are available with our Riverstone Black Knitted Shade Cloth.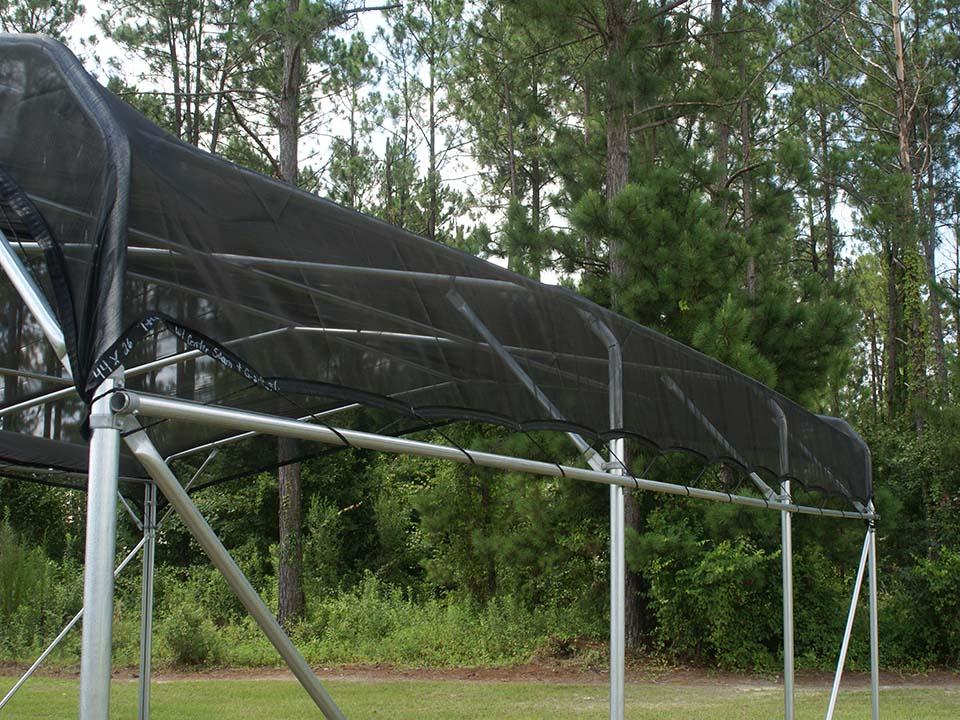 A small solar greenhouse for growing your geraniums and an aquaponic greenhouse setup for vegetable production will have different light requirements. A shade cloth of 30-50% is suitable for most vegetables. But some plants will require a shade cloth of up to 60% to do their best.
Don't hesitate to ask the experts at your local gardening center for advice about light requirements if you're unsure – they're there to help!
How big should a greenhouse be?
Your first decision is where to position your greenhouse that's functional and practical in the space that you have available.
As a rule of thumb, you can grow 1-2 plants per 5 square feet of greenhouse space, though this is an estimate with wild variability. Consider which plants you want to grow, and how many, when plotting out your greenhouse dimensions.
We know that everyone's available land is different, so we offer a variety of sizes anywhere from 8 x12 ft and upwards, so you're sure to find something that works in your space.
Unfortunately, you're limited by the space you have in your garden or backyard, and this may also affect the orientation of your greenhouse.
In our experience, the best direction for a greenhouse to face is similar to the orientation of solar panels. Place it where it will get the maximum sunlight. Here in the northern hemisphere, don't situate your greenhouse facing north, as it will get less sunlight.
You want to position your greenhouse so that it primarily faces the south or southeast. The length/side (the longer dimension) should face due South, if possible, to allow the most light in. Position the plants that need the most light, along this side, and insulate the north-facing side to retain heat.
In the southern hemisphere, the reverse is true.
What is a good size for a greenhouse?
To recap, a good size for a greenhouse is anywhere from 6 x 4 for the beginner greenhouse hobbyist. But the best size is subject to individual factors and you may need a far larger enclosure, depending on what you intend to grow in it, and the available space you have.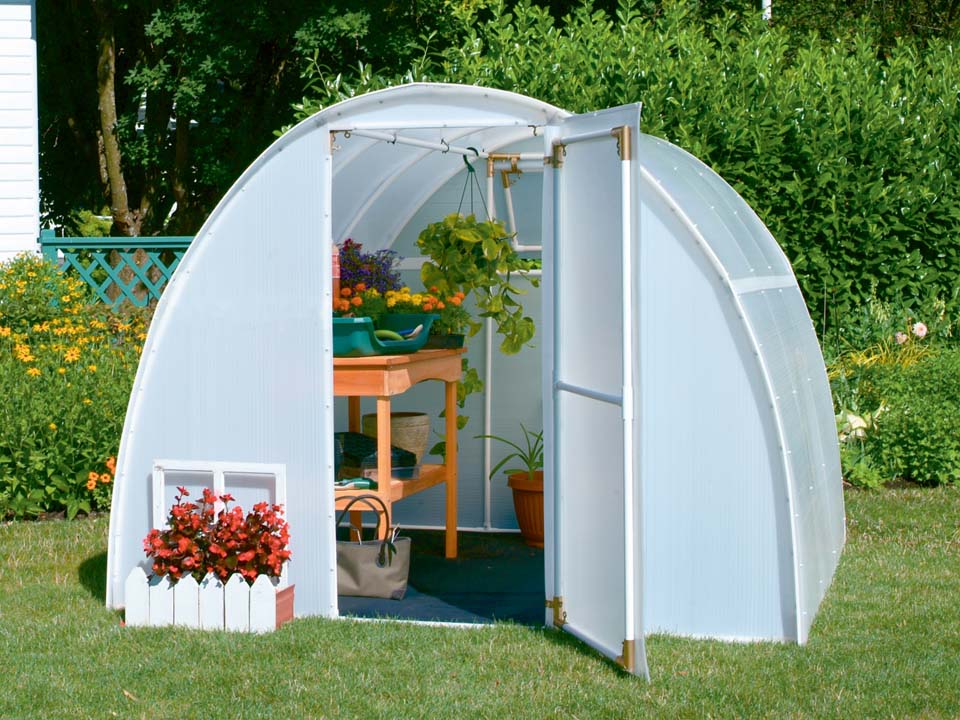 We make set-up as easy as possible, by offering a wide range of greenhouse styles and sizes. But remember any house, even a greenhouse, is only as secure as its foundation.
Smaller lightweight ones in areas with calm weather are usually just fine sitting on a dirt foundation. A concrete base may be best for larger, heavier models, or in regions with tempestuous weather driving up the dirt.
When preparing a base for a greenhouse, the first step is to assess the lie of the land – quite literally. You need flat, level ground for your foundation. It should be free of obstructions, too. This includes manhole covers that may need to be lifted at some point, drains, or pipes.
Overhanging tree branches are another risk to avoid, as they could drop off in a violent storm and come crashing through your greenhouse! Allow enough space to walk around it, or at the very least access the entrance without impediments.
Different sizes of greenhouses
The size of your greenhouse depends largely on the style and type you go for. But ultimately, the best greenhouse layout is one that works with the dimensions and orientation of your outdoor spaces.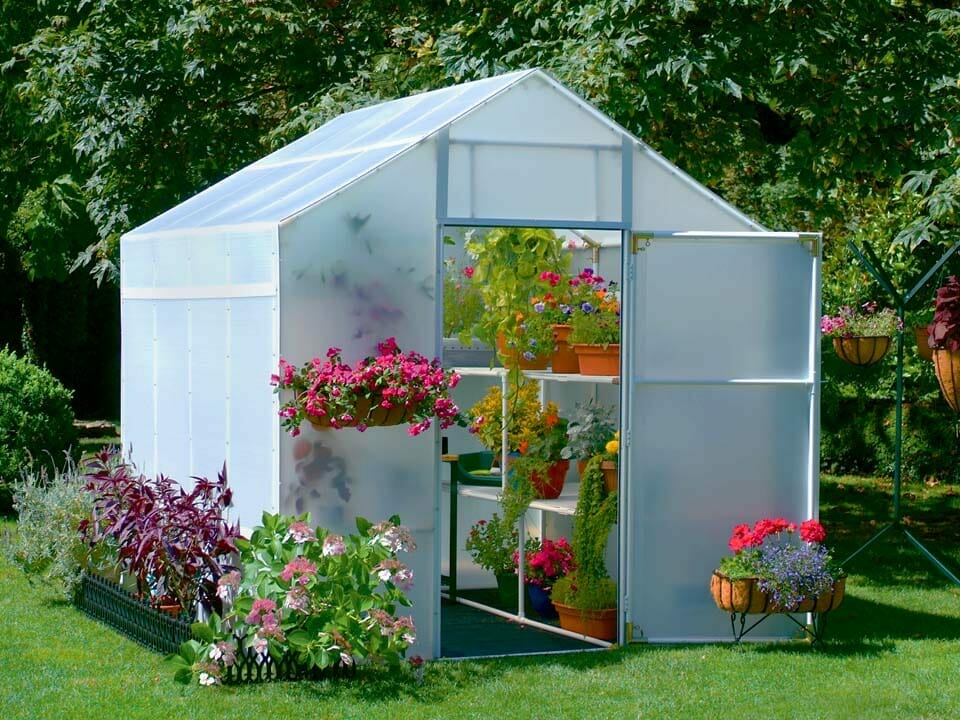 At Greenhouse Emporium, our small garden greenhouses are available in dimensions up to 65 square feet. Our medium-sized greenhouse covers up to 150 square feet, and the largest models we sell are a bit more than that
For the advanced greenhouse gardener with ample space
If you have the space and want a simple yet elegant statement piece for your indoor vegetable garden, the Janssens Junior Victorian Greenhouse is the way to go. There are three sizes, measuring 8 x 10 feet, 8 x 13 feet, and 8 x 15 feet.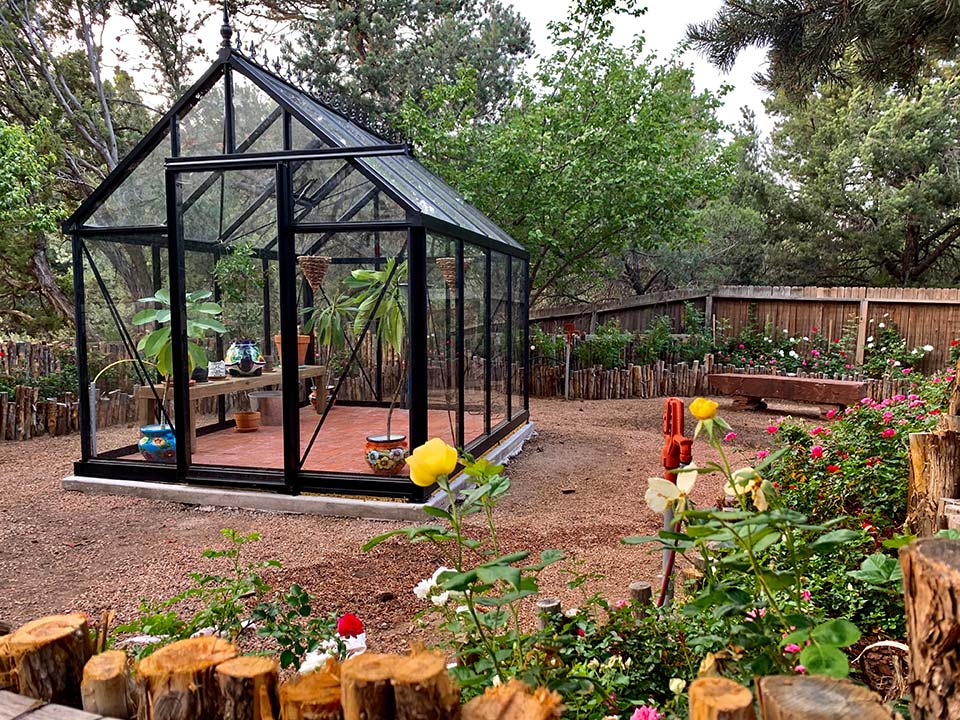 This classic English-Style greenhouse with an easy-use sliding door and roof vent allows ease of access and perfect ventilation for any season. A host of add-ons and accessories, such as shelving, are available for this model.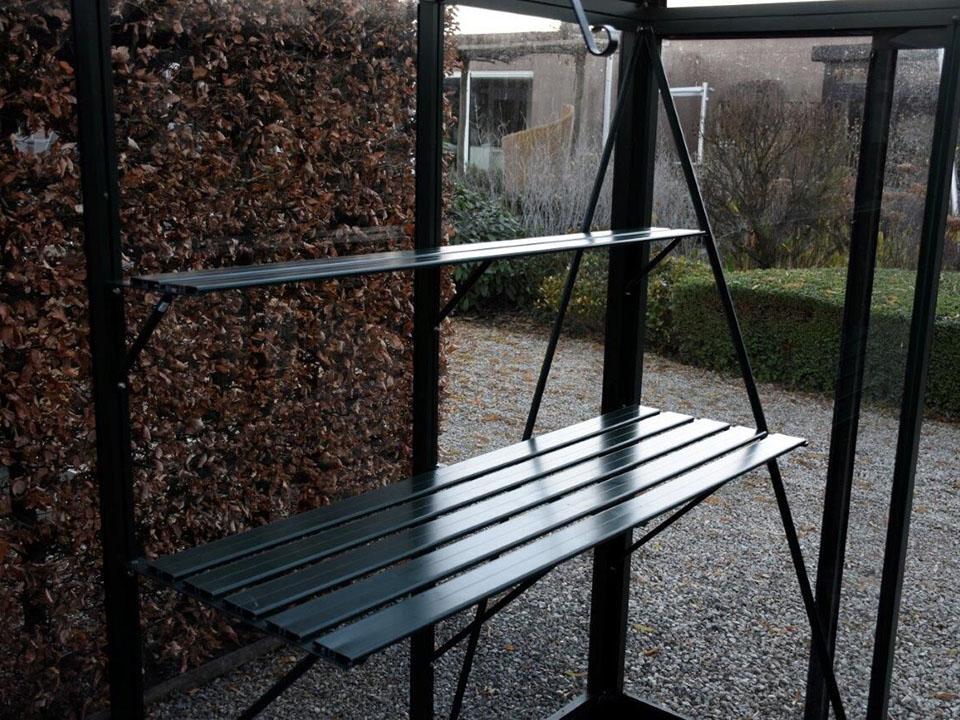 For the keen gardener with limited space
If your space is limited we recommend the slightly smaller, user-friendly Hoklartherm Riga 2s Greenhouse. This, too, is available in three sizes – 8 x 7, 8 x 11, and 8 x 14 feet.
It offers the best German engineering and design, shaped to prevent the pooling of rain, sleet, or snow on the surface.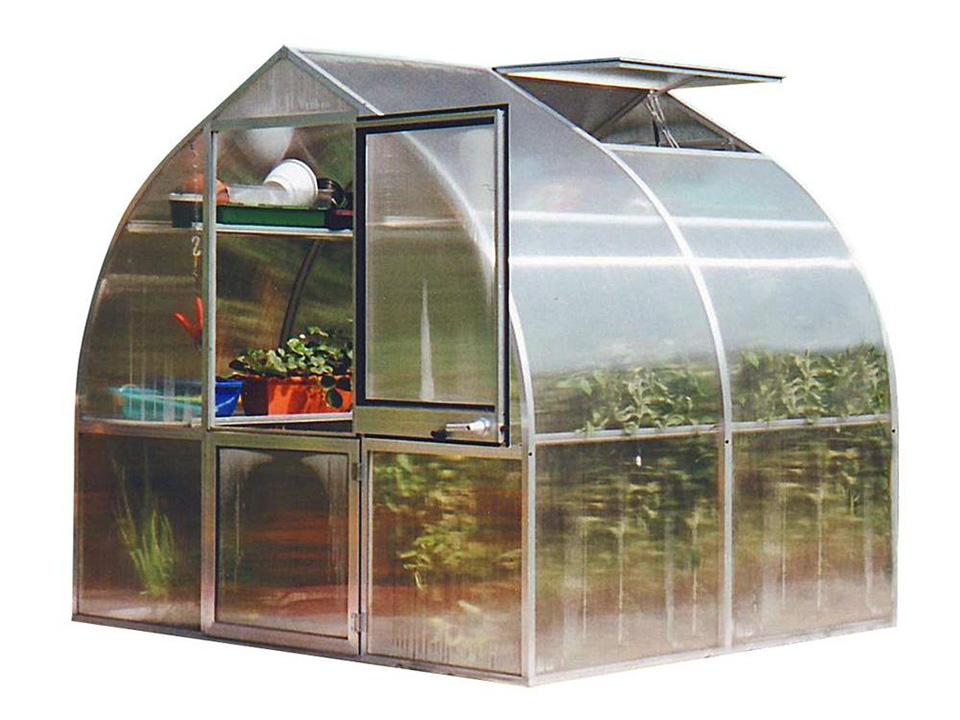 What you need to know about greenhouse sizing
Our years of experience have taught us that gardening is a very personal but rewarding activity.
Everyone has their area of interest, location limitations, and degree of skill. But greenhouse dimensions to grasp if you're realistic about your intentions, honest about your abilities, and logical about your environment.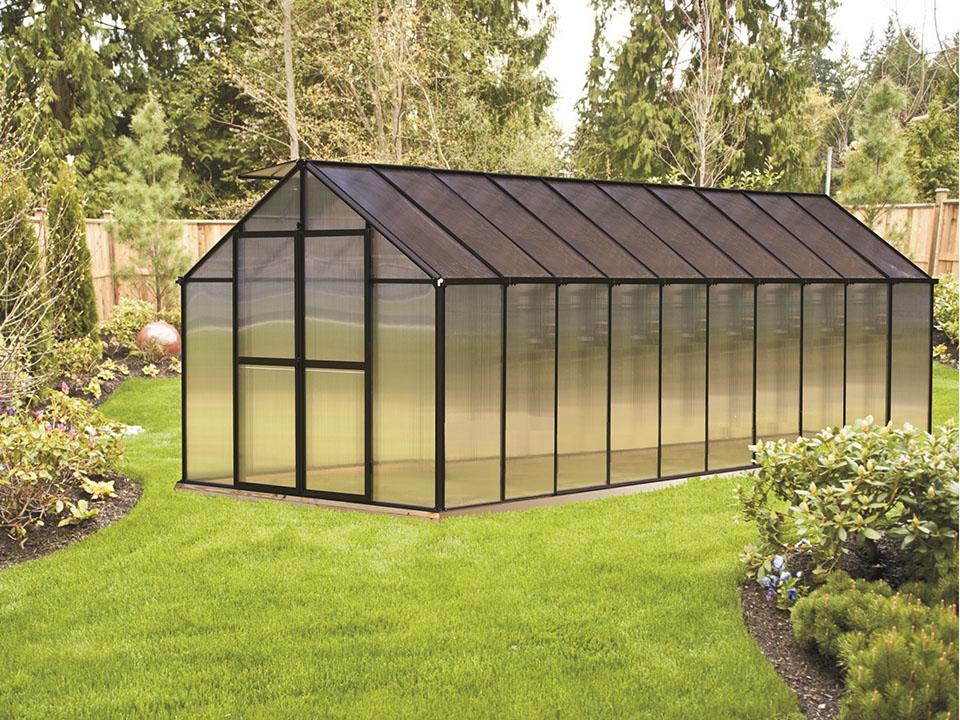 With the right plan and the most suitable greenhouse building kit from Greenhouse Emporium, every garden greenhouse can be a success.
We'd love to hear from you about the size of your greenhouse and what you manage to grow in it. Let us know in the comments what you manage to get from your space and if you have any space-saving tips!