I have always cared for the soothing and relaxing feeling I get while gardening. I have just not been able to get my hands on an appropriate greenhouse for my needs. Well, that is up until I bought the Solexx 8ft x 8ft Gardener's Oasis Greenhouse.
For starters, the smallest of these Solexx Greenhouse kits (the 8ft. × 8ft unit) has elaborate built-in bench frames that are double-tiered, and that in total, offer almost 80 sq. ft. of growing space. This is pretty grand even for someone with elaborate gardening needs such as myself. Moreover, each shelf can handle about 500lbs. This is a great quality to look for in a greenhouse especially if you want to have more plants per square foot.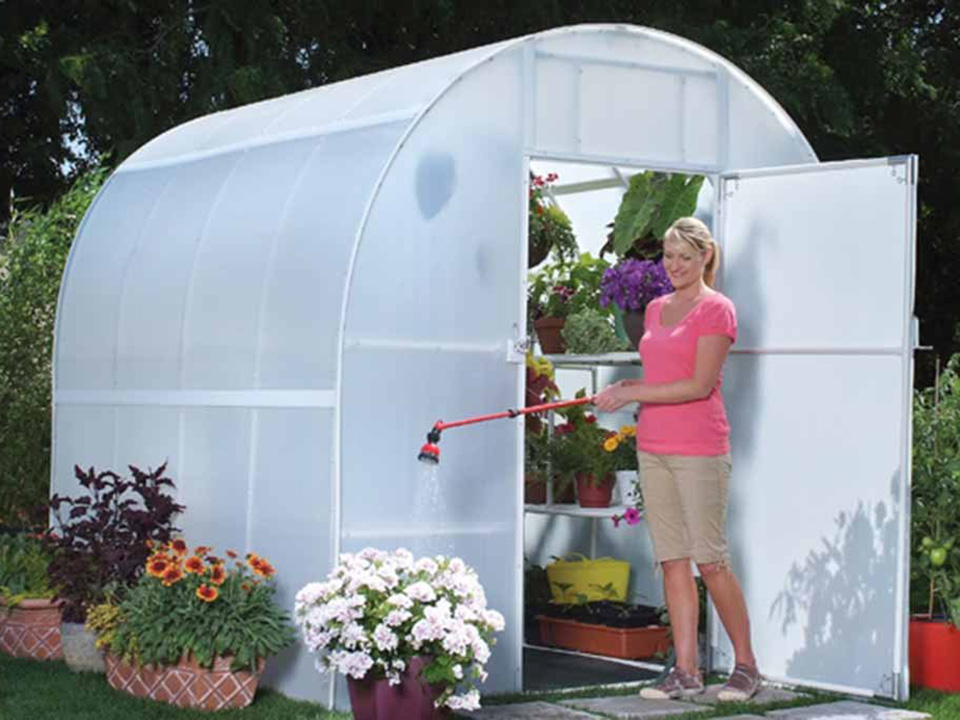 Another reason I love this greenhouse, one that I am sure will thrill you too is that Solexx's proprietary paneling provides better insulation than 8mm triple wall polycarbonate. These features improve the insulation capabilities of this greenhouse and offer better conditions for plants to thrive.
Other equally fantastic features of this Solexx Greenhouse are its heavy-duty composite frame that gives the greenhouse the strength of steel but without the need to worry about corrosion, mildew or, rust.
The Solexx Panels are white, a characteristic that gives it superior light diffusion qualities, a fact that I realize make my plants grow considerably faster.
The twin walls I mentioned are 3.5mm, which are adequate dimensions for normal conditions weather conditions. However, Solexx offers an option to upgrade these to 5mm; this is especially great for people who live in heavy snow prone areas or those that need better insulation. The Solexx Gardener's Oasis Greenhouse does have a strong, lockable door, double full-length hanging rods that I have used repeatedly and for weights as heavy as 200 pounds.
Other components of this Solexx greenhouse kit are a strong, built-in base that eliminates the need to build a foundation as well as steel fittings that are easy to assemble. The 8ft. × 8ft greenhouse that I bought may appear small but I am happy Greenhouse Emporium sells three Larger Oasis Greenhouses that measure 8ft × 12ft, 8ft × 16ft and, 8ft × 24ft. These may be appropriate for people who need larger gardening spaces.
Despite the standard 10-year limited warranty, the greenhouse has an even longer life expectancy.
Now tell me, what is not to love?