Having a greenhouse in the property is an amazing idea. Create an environmentally-friendly atmosphere and all the best benefits from nature. Let's have a look at the advantages of off-grid food production using greenhouses in our community.
It goes without saying that the off-grid garden is an amazing way to plant. You can grow food in the middle of nowhere spots. It is the best way of achieving food production at minimal costs. The things to consider when it comes to off-grid gardening are the size of your land and greenhouse kit
Implement a successful garden regardless of its size and shape. This is possible especially if the gardener has the will to surmount all obstacles. That is why you are able to eat homegrown bananas in Iceland.
Advantages given by solar panels to greenhouses
Sunlight, fresh air, and water are the necessities needed for plants to thrive and grow. Panels used for greenhouses usually range from heavy-duty plastic to glass. This is because these materials allow sunlight to enter and make the plants inside flourish.
Solar panels, on the other hand, block sunlight which makes them an unattractive design to have for greenhouses. But, is it? The numerous advantages offered by solar panels are too many to count.
Not having them on greenhouses defeats the purpose of energy conservation. Heating, fanning, and other artificial forms of greenhouse equipment are good. But it could never match the free and natural energy source from sunlight.
With this quandary, researchers and scientists are now bent on producing greenhouse kits that can allow greenhouses to utilize solar panels on the roofs. Researchers and scientists are continuously coming up with amazing ideas for a solar-powered greenhouse. Most of them are not yet available in the market. Yet, it will happen sooner than you think.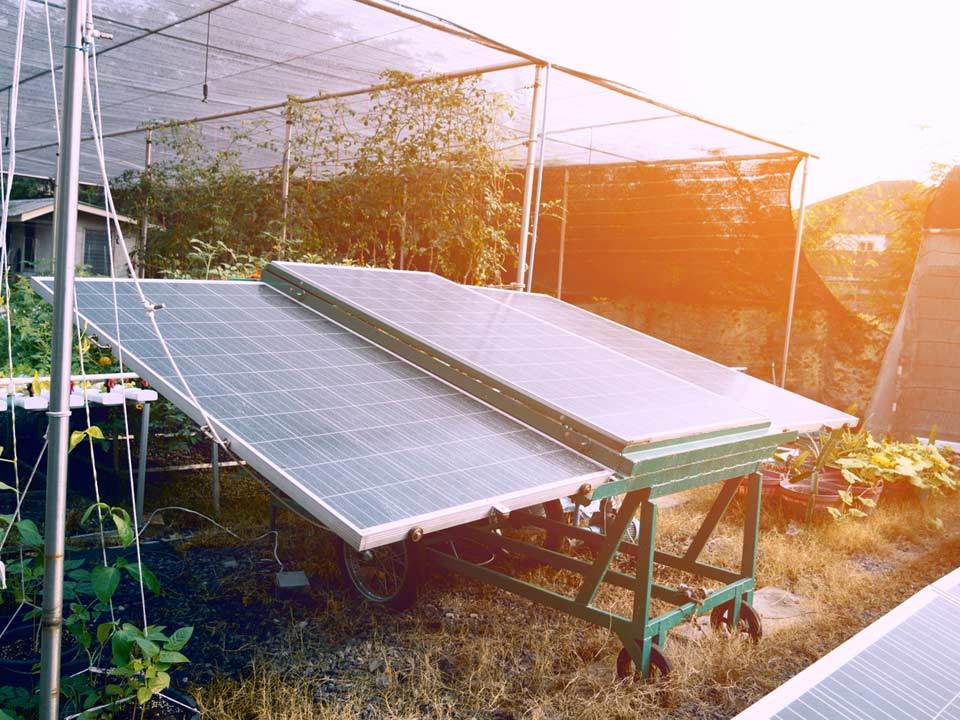 Off-grid food production with a solar-powered greenhouse
A greenhouse can be a major energy collector with proper design. Planning an off-grid food production in your greenhouse during the long winter months needs the right plans and implementation.
Solar fan
Embrace the idea of using solar power in your greenhouse. This is true especially if you plan to have an off-grid garden for all seasons. Putting a couple of perforated pipes just below the surface of your greenhouse can readily collect free solar power. It can automatically turn on the fan. The fan will also pump out excess heat when it reaches a certain temperature level.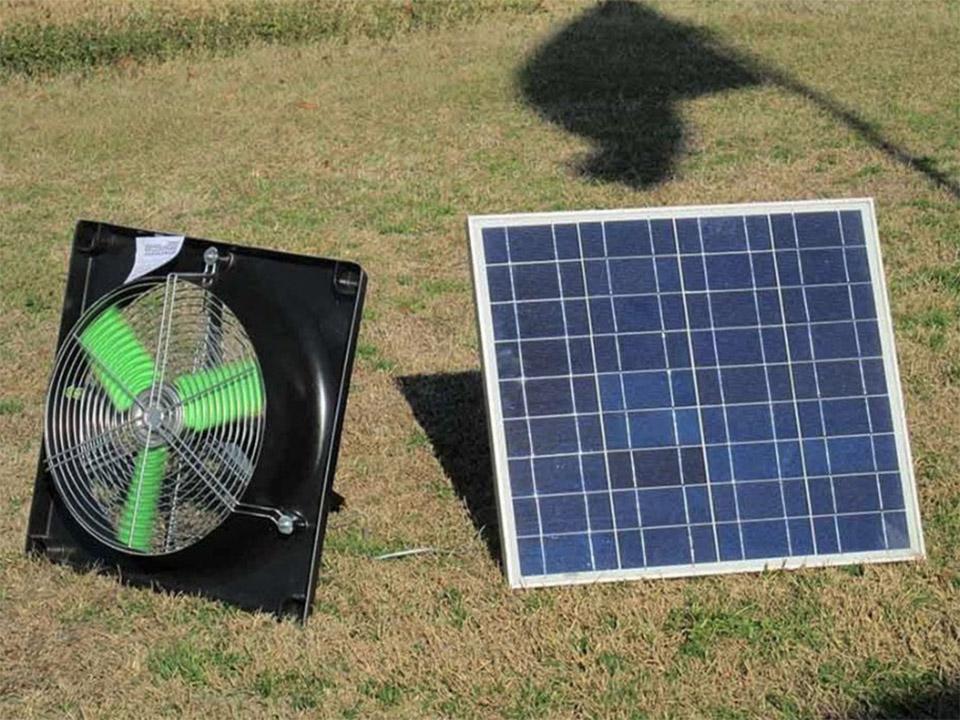 The stored heat in the pipes will come in handy during the cold winter months. Then it is slowly released to the greenhouse. Implementing free solar power in your greenhouse converts it to an off-grid food production garden for all seasons.
Thermal mass
Building thermal mass inside the greenhouse as a way to trap solar heat is another off-grid practice. You can do this by placing water, rocks or sand tanks inside the greenhouse. During the hot summer days, the tanks set inside the greenhouse will start to capture heat to slowly release them at night.
Polyethylene covers
The greenhouse cover you place on the roof plays a crucial role when it comes to absorbing and retaining the heat. Using energy for heating can be done right away. Use two layers of Polyethylene covers on the roof of the greenhouse. The right way to do this is to create a space between the two Polyethylene layers. This will capture heat without having to rely on electric power. Polyethylene is a hard plastic and is also an excellent heat retainer.
Solar fencing
Your greenhouse can be better protected from animals by putting up an electric fence. Solar fencing is one great idea that does not require energy. All you need is an initial investment of a couple of hundred dollars for a solar energizer. Investing in a solar energizer might temporarily set you back. But in the long run, they will prove their worth and will save you money.
Rain tank
Setting up a rain tank is an off-grid drip irrigation system for the greenhouse. The size of the container depends on the need and scope of the garden. Invest in a couple of small tanks and barrels with an overflow port or level pipe. This will give a sufficient water supply if linked properly.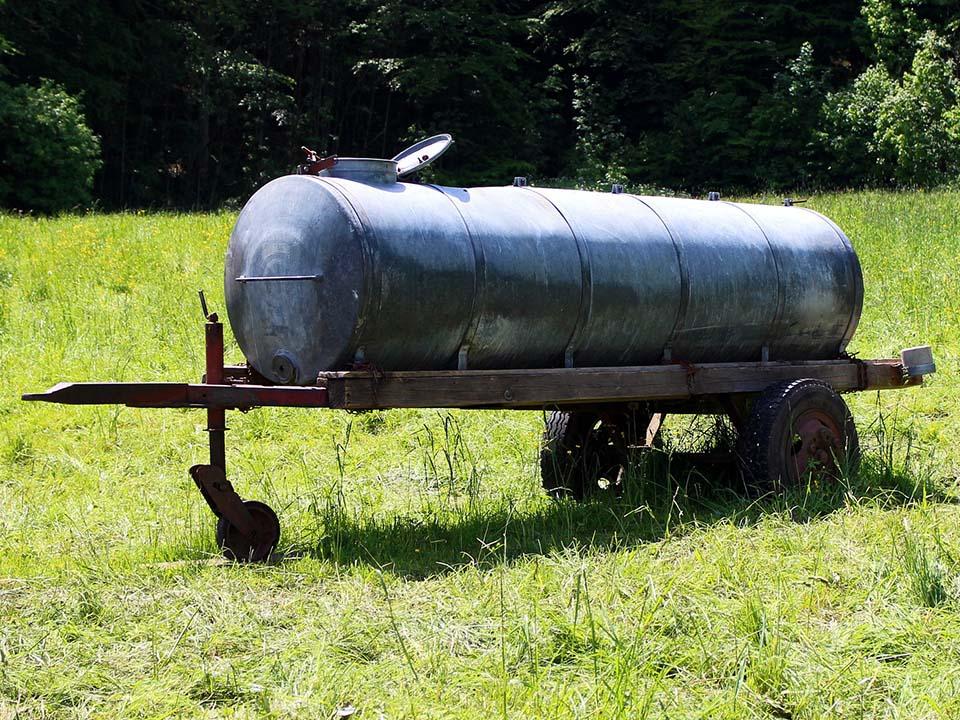 Another piece of good advice is to invest in opaque tanks. Choosing white or clear colored tanks will provide you with algae growth problems. This will bring on extra effort and time. Seal the containers. They will become fertile breeding places for mosquitoes or become a home for frogs.
During summer, placing shade or tarp over the tanks can make them cooler. It is only during the winter that tanks might pose a problem. The frost might burst your tank. This is not an impossible obstacle.
There are several designs you can use to prevent frosting. Burrow the water tank below the frost line (which is 5ft deep in the Northern States), or underneath the greenhouse altogether.
MONT Mojave Edition Greenhouses
Off-grid food production is definitely possible with MONT Mojave Edition Greenhouses. It can cut down your electricity bills while growing all year round. This is an amazing greenhouse where you can grow even in severe weather conditions.
All the pieces that come with it are pre-cut and pre-drilled. Just use basic tools and you're good to go. Start gardening after four hours of installation. Grow your garden whenever you want with its expandable 4ft increments.
Here are different ways on how you can maximize the off-grid advantages of your MONT greenhouse.
Off-grid advantages of a MONT Mojave Edition greenhouse
Cutting off electricity to run a greenhouse is absolutely possible and practical for many gardeners. This is a great investment that will last for years. Here are the reasons on how to maximize the potential of a MONT Mojave Edition greenhouse.
MONT solar-powered ventilation system
Temperature control is essential for your plants at any time of the year. The MONT solar powered ventilation system is the complete equipment to manage the temperature inside your greenhouse. This ventilation system includes a commercial fan and thermostat, exhaust louvers, and a solar panel.
The ventilation system can be easily assembled. It works using a deep cycle marine battery to produce continuous energy with or without the sunlight. The battery is regularly deeply discharged without causing damages.
The solar panel can produce more than twice its required power to run the fan at 100%. This lets you use the remaining power for other equipment like lights or other electrical devices. Best of all, it is environmentally friendly.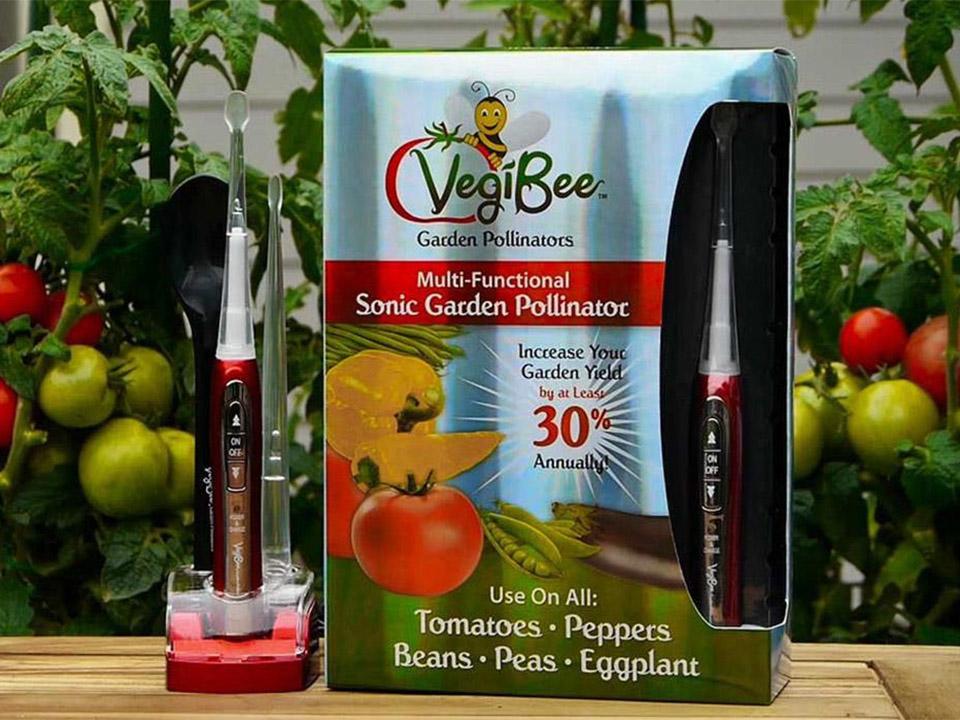 RSI Vegi-Bee mechanical pollinator system
No bees? No problem. This pollinator system is so handy, waterproof, and easy to use. It can perfectly imitate the waves made by bees' wings. This small machine works at 38000 sonic waves per minute.
The RSI Vegi-Bee mechanical pollinator system is perfect for your tomatoes and almost all varieties of plants. Use it anytime and anywhere. You won't feel any vibrating intensity while using it. It has a comfortable vibration decreasing handle.
Tinted roof panels and dual roof vents
No need to buy additional shade cloth. The tinted roof panels keep the greenhouse interior cooler compared to regular glass. This is perfect if you live in a place with long hot days. The dual roof vents allow better airflow. The automatic openers let you have more time on gardening than checking the temperature from time to time.
Rain barrels
Rain barrels are created to catch rainwater. Save the water until you need to use it. It benefits our environment, plants, and budget. Did you know that rainwater harvesting is also growing popularity these days?
Rainwater is the healthiest type of water to use for sprinkling your plants. Tap water carries chlorine and additional chemicals. It helps you save on your water bills. It is so economical.
Rain barrels are more stylish and easy to find. There are a lot of designs and sizes to choose from. It's not as boring as it seems anymore.
Some municipalities offer rain barrels at a discounted price to homeowners. This will inspire them to go green and conserve water. There are also a lot of affordable DIY barrels out there.
Install one or two on your MONT's integrated dual rainwater gutter system. This is perfect for greenhouses that are far from a water source. Clean water is now just a step closer to your plants.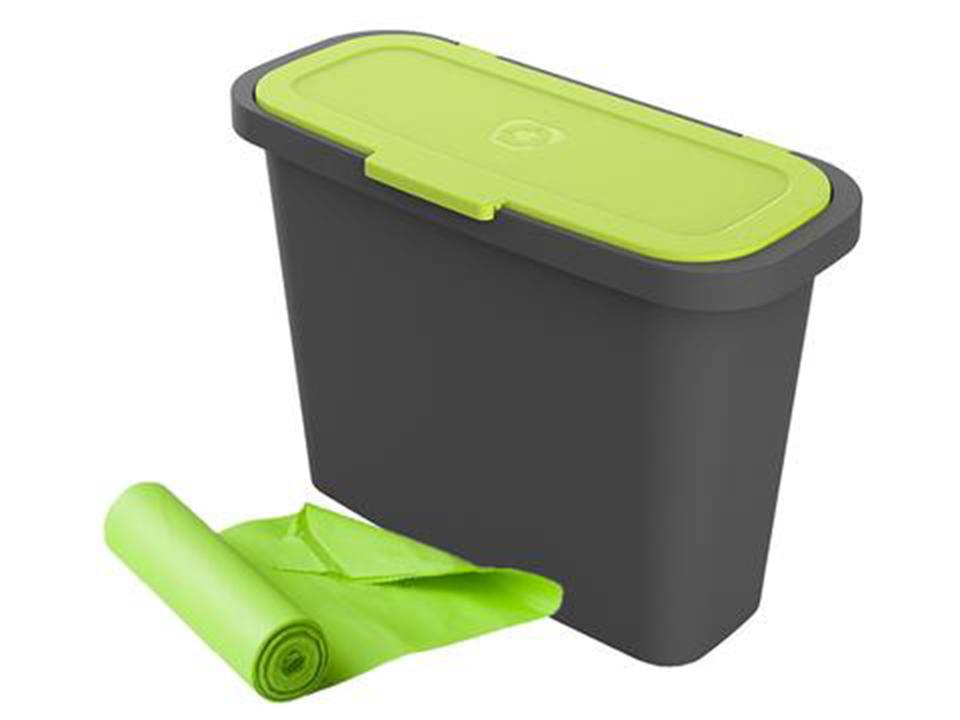 Composters
Why buy fertilizers when you can make your own using composters. Simply collect and transport them from your kitchen or garden to your plants. No more unwanted smells and annoying insects. It even comes in a fashionable look. The special lockable lid cover helps maintain warmth, moisture, and nasty smell.
Combining compost to your garden helps to neutralize soil pH. It enhances the ability of your soil to retain nutrients for plant use. Research shows that soil treated with compost produces plants with fewer pest difficulties.
Use biodegradable composting bags to help reduce non-biodegradable plastic consumption on our planet. This will safely degrade within weeks. These bags comply with the US & Canadian Biodegradability Standard.
These composters are the easiest, cleanest, and simplest process of composting and distributing the finished product.
Raised beds
Spend more time gardening than assembling. This is so easy to set up in any way you want. Raised beds are functional and artistic. You can choose to paint it and decorate it any way you want it.
The wood is stainable that can match your garden. Protect it with a clear coat of Polyurethane to maintain the color or let it fade for an attractively timeless effect.
The bed will stay the same and will not rot because it made from solid fir wood. This will fit small greenhouses. Enjoy gardening with fewer weed and pests problems. It has better water retention for healthier plants.
Soil erosion and compaction will never be an issue with Eden pyramid raised garden bed. Best of all, The warmer soil in the earlier season helps promote an extended growing period.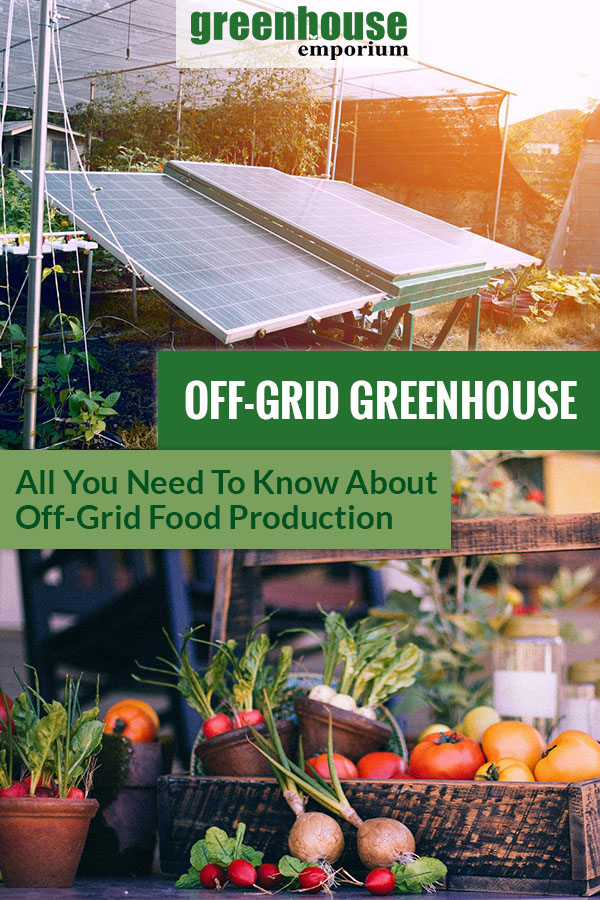 MONT greenhouse sink system
Keep the dirt out of your greenhouse with MONT greenhouse sink system. Clean your tools and do your gardening chores near your greenhouse. This will save you more time instead of going to a distant water source. Maintaining greenhouse cleanliness will help prevent pests and disease growth.
The detachable hose reel can hold up to 200 ft of garden hose. The sink system has built-in accessory storage and soap section. This is great for any location and easy to install.
RSI hydroponic floating seeding tray
Maximize your yield by using RSI hydroponic floating seeding tray. The pyramid-shaped cells make sure that there will be minimal root damage. Those fragile seedlings will simply slide out of the tray.
Your plants will be properly hydrated. Your plants will be almost free from pests and diseases with proper use. Reuse the trays. Get a higher transplant rate from many years to come. This is also best for hydroponic growth because it will simply float.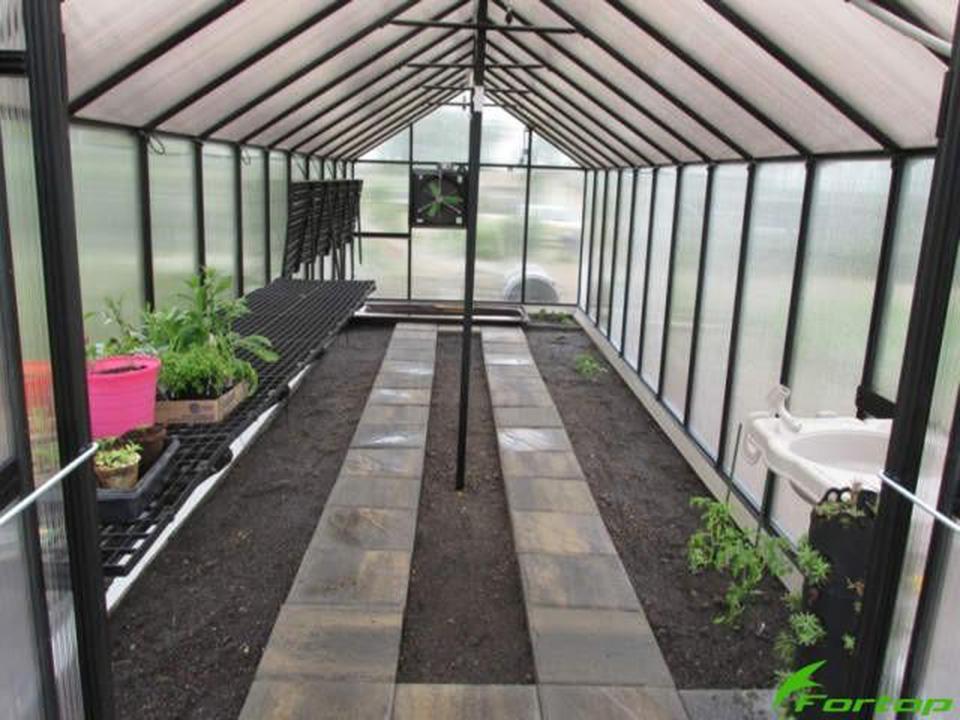 MONT work station kit
Need more space for your tools and plants? Install MONT work station kit on both sides at any height inside your greenhouse. The angle support design makes you work on different parts of the greenhouse without tripping.
These work stations are built from commercial grade high impact PVC. The smart design is easy to install in just about twenty minutes. Simply fold it when not in use.
Improve the growth of your plants. The specially designed vents let water and air to flow freely. It also lets daylight reach the plants under it.
Off-grid food production ideas might take some time to implement and practice. Doing them will not only give you a self-sufficient garden, but it will also be your way of cutting costs on your food bills. Off-grid gardening has become one of the best ideas of growing your own food anytime and anywhere.
You don't have to rely on produce sold in supermarkets and groceries. It is also a good training method that makes you rely only on yourself and on the gifts of nature.
Chat with us to find out more creative ideas on setting up your own off-grid greenhouse garden! Our customer service specialists will be more than happy to design your personalized off-grid greenhouse package!