Janssens Junior Victorian Greenhouses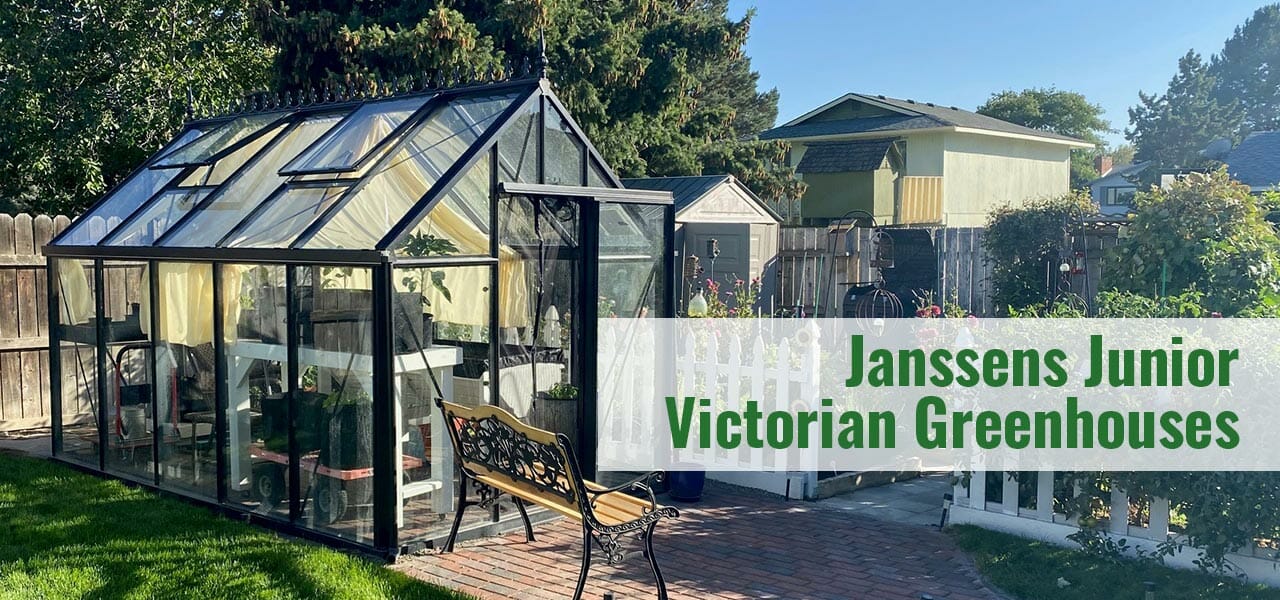 The Junior Victorian Greenhouse Collection
As Exquisite as the Royal Collection - Just More Compact!
Just a little smaller and more compact, the Junior Victorian Greenhouse collection offers the same aesthetic elegance as the Royal collection.
The Junior Victorian Greenhouse is Available in 3 Different Sizes & Models,
Catering To ALL Your Needs:
A perfect addition to your garden, the Janssens Junior collection provides the optimum environment for year-round gardening, while adding a stately presence to your home garden for all to admire.
Available in three different sizes and models, the Junior Victorian lineup features the classic English style and sophistication customers have grown to love, merged with the best insulation and technological features found in modern greenhouses.
No matter your desires – whether you're overwintering special plants from the cold, starting seedlings, creating a tropical jungle, or using it for year-round gardening – a Junior Victorian Greenhouse will deliver the goods – adding a touch of elegance and finesse.
Some Standout Features From The Junior Victorian Greenhouse Collection:
A classic British greenhouse adds elegance and finesse to your garden
Single-pane windows, 4mm tempered glass, and rubber seals ensure unbeatable insulation
Aluminum profiles are larger, thicker, and stronger than those used by competitors
A 4″ foundation frame comes standard (unlike most greenhouses)
The decorative roof ridge adds a touch of English sophistication and class, ensuring friends and neighbors will take note
Two roof windows automatically open to provide superior ventilation when it gets too hot in the greenhouse
Comes with a sliding door – to be installed on your side of preference
Also comes with a shoulder and large gutters with downspouts, to collect and dispose of rainwater easily
Frame finish is applied electrostatically for a thicker and superior application with better coverage
… and so much more!
The Junior Victorian Greenhouse is Available in 3 Different Sizes & Models,
Catering To ALL Your Needs: