Coriander or Chinese parsley is a deep green and savory-leaved herb used to flavor South American, Arabic, and Asian dishes. It is easy to grow especially in a greenhouse because unlike most plants, you plant it directly in the soil. In the United States, the stalks and leaves of the plant are considered Cilantro while only the seeds are considered Coriander. For the purpose of this article, we will call everything Coriander.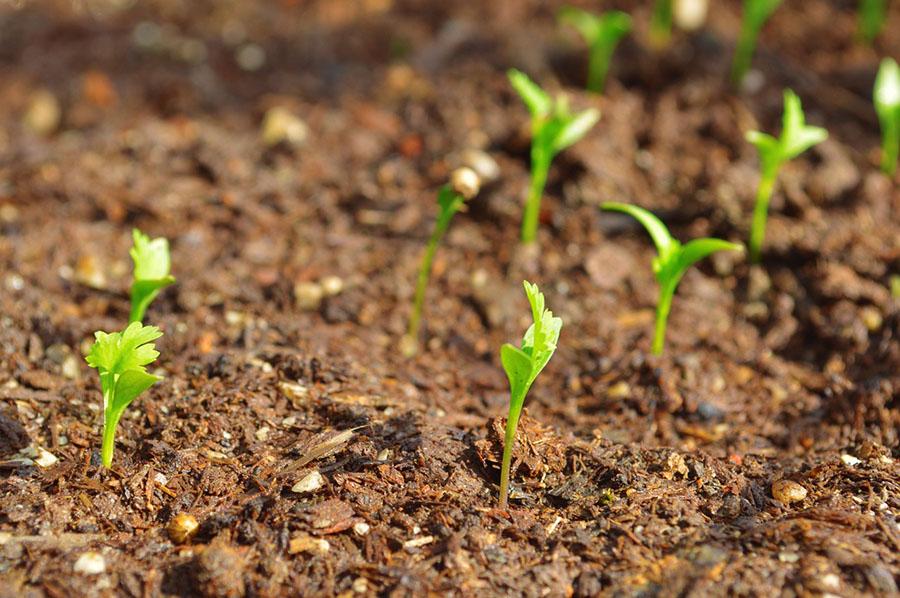 Planting
Prepare a patch of soil in your greenhouse. Alternatively, gardeners who have greenhouse kits that have slab bases can grow the herb inside hanging pots, or raised garden beds. Add well-composted manure to the soil.
Sow the seeds about a quarter of an inch deep, 6 inches apart in rows about a foot apart. Coriander germinates after about three weeks.
Add more compost or natural fertilizer when the plants attain a height of about 2 inches. About 55 g or 1.9 ounces is enough for a patch measuring 5ft. × 5ft.
Tips and tricks for growing Coriander in a greenhouse
Coriander is a dry climate herb, which means you do not need to keep the soil soggy after the plants germinate.
The herb grows quickly especially inside greenhouses so if you want fresh supply the entire growing season, you should plant fresh batches every two to three weeks.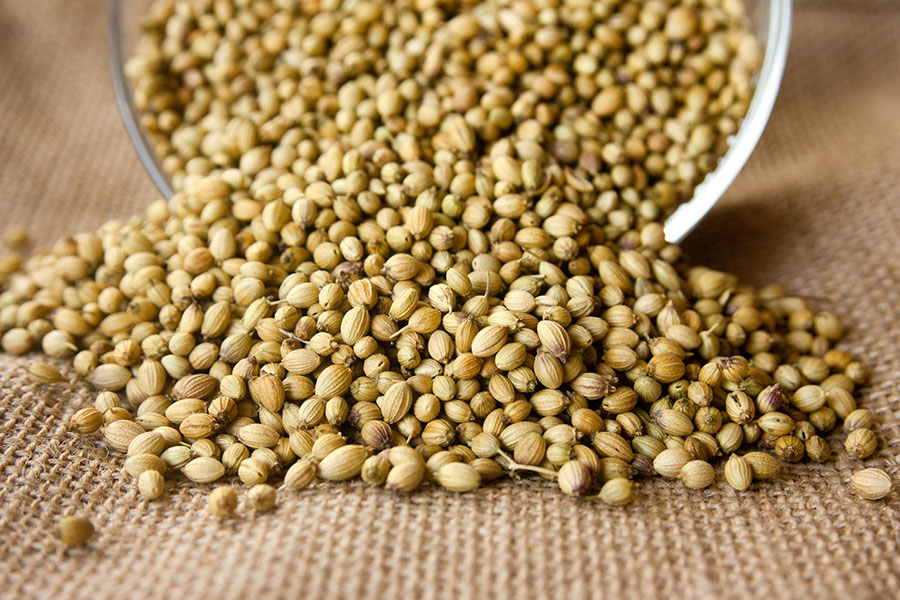 Common problems
Coriander cannot survive frosty nor extreme heat conditions. These two conditions make the leaves turn yellow and lead to the production of seeds instead of luscious leaves. This is the reason you need to plant in late spring or when planting in your greenhouse kit to maintain a temperature between 60 – 80 degrees Fahrenheit.
Aphids may attack coriander, forming clusters around the buds leading to stunted growth.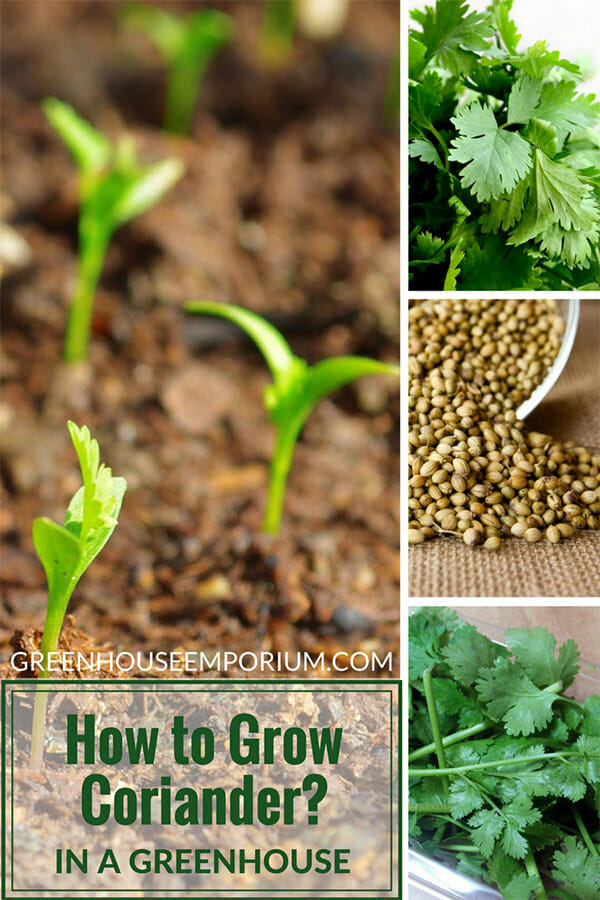 Watering requirements
Water requirements of coriander vary throughout its life cycle. During planting, the herb requires considerably more water to germinate. On average, you should supply about an inch (25 mm) of water every week.
After germination, reduce water supply so the patch is damp and not soggy. During this stage, 10 to 15 mm of water per week will suffice.
Soil requirements to grow Coriander
Coriander does well in light, well-drained soil with pH ranging from 6.2 to 6.8.
Lighting requirements
The herb grows well in full sun. However, it also thrives in light shade, especially in regions where the sun gets considerably hotter during the day. Therefore, you can grow Coriander in a greenhouse easily.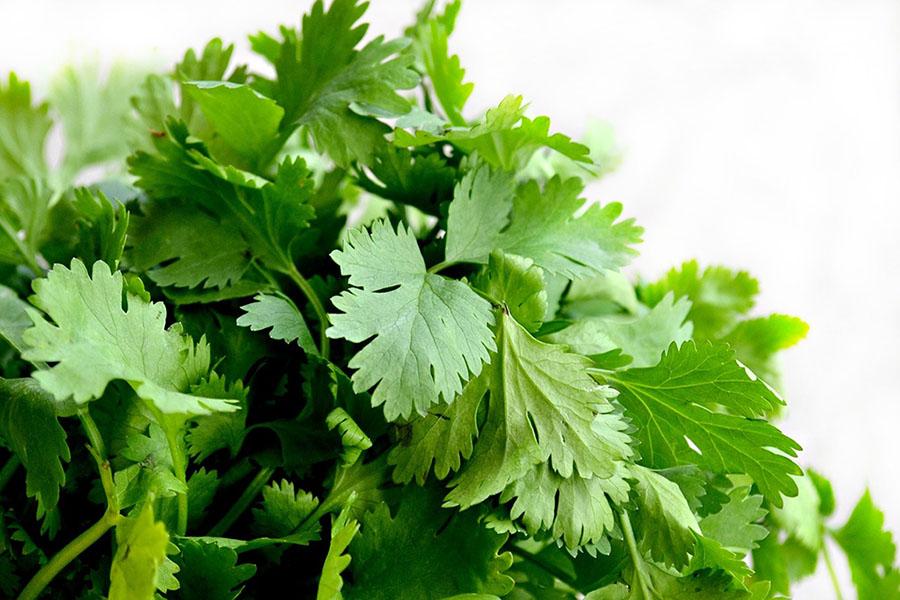 Harvesting
When the stems are 4 – 6 inches cut off individual stems and leaves from the base of the plant. To avoid weakening your Coriander only cut off 1/3 of the leaves at any one time.
If you are ready to start growing, get your coriander seeds here.