A "small" greenhouse can mean many things. To some, it may be a small cold frame meant for extending the growing season. To others it may be large enough for several varieties of small plants or it may even be a lean-to greenhouse large enough to step into. Therefore, we will give instructions here for several different types of a small greenhouse. Each small home greenhouse can be adjusted to suit your needs.
Greenhouse Box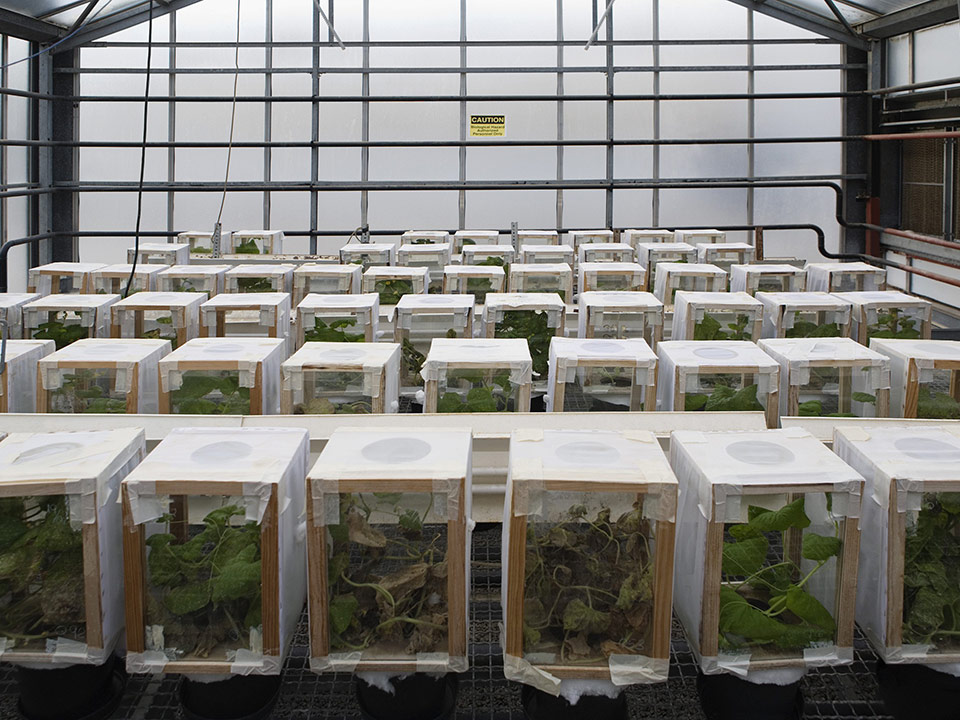 This simple box is meant to be mobile and fit over an individual bed or simply be placed somewhere in your yard. The framing materials are not necessarily important, though a quality glass or polycarbonate roof is recommended. You should have a rough idea of the desired size of the box when you source the roof and determine the dimensions based on it.
Materials:
4 pieces of plywood, ½ inch thick
Rectangle-shaped piece of polycarbonate or glass, framed
Hinges (at least 2, more if very wide)
Nails
Hammer
Saw appropriate for cutting wood of choice
Measuring tape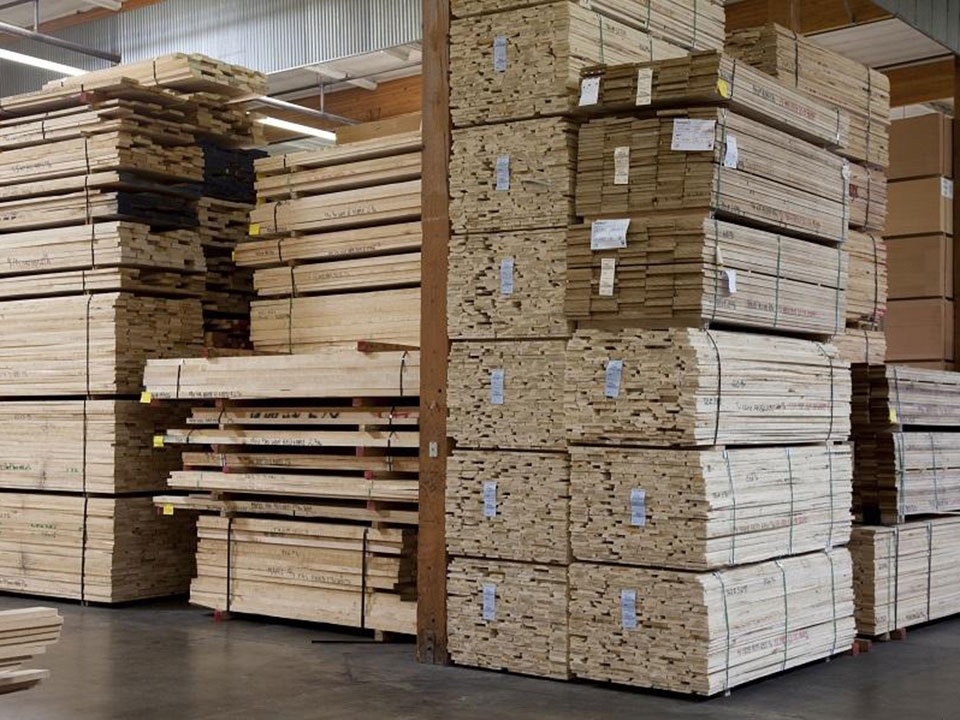 Method:
Cut a back panel and front panel 1 inch less than the length of the glass or polycarbonate roof. The front panel should be a few inches shorter than the back panel in order to create a slanted roof. If using wood that is more than ½-inch thick then these panels will need to be cut shorter to accommodate for the added width (ex. If using-1 inch wood the panels should be 2 inches shorter than the glass/polycarbonate panel)
Determine the depth of the box by measuring the distance between the front and back wood panels when the roof is resting on top of both
Cut two side panels the same length as has been measured in step 2
For each side panel, mark one edge the same height as the front panel and the other edge the same height as the back panel. For the backside extend this measurement in ½ an inch (or the width of the wood you are using). Draw a straight line between these two points and cut along this diagonal, as well as the ½-inch leveling out on the backside.
Nail the frame together with the side pieces on the outside of the front and back panels
Use hinges to attach the roof panel to the back panel, with the front edge of the back panel and the back edge of the roof panel flush at the joint
Hoop Frame
This structure can be assembled in a temporary manner over an existing bed for cold frame protection. Alternatively, more solid materials can be used to create a permanent structure. It can also be scaled up for a larger installation. This produces a 3'x8' tunnel that is approximately 4' tall.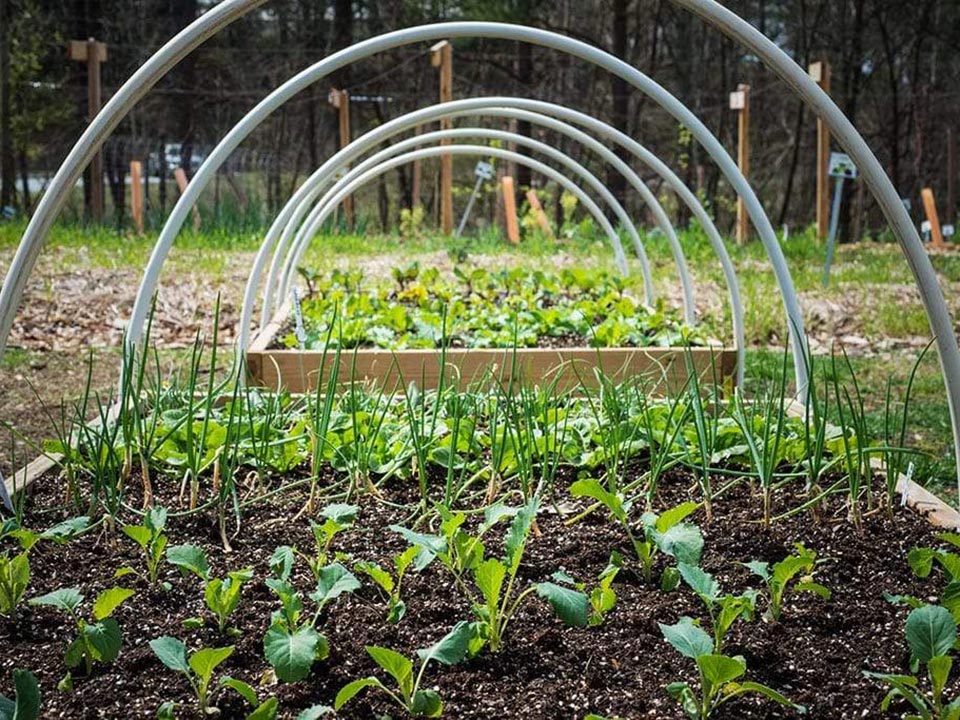 Materials:
6 PVC pipes, ½" diameter and 10' long
2 2"x6"x8' wood boards
1 2"x6"x6' wood board
1 2"x2"x8' wood strip
4 metal corner braces
Electric or duct tape
Polycarbonate film
10 Pipe clamps with screws
Method:
Cut the 6' board in half to create 2 3' boards
Use the metal corner braces to assemble the base frame with the 3' and 8' boards
Measure the internal width of the enclosure and equally space 5 pipe clamps on each of the long sides
Bend and clamp a PCV pipe between each pair of clamps
Cut 2' off of the last PVC pipe and tape it along the top ridge of the hoop structure to create a spine
Attach a panel of film to each of the ends with tape or staples
Cover the house by stapling the plastic on one end to the base and stretching it over to the other side. Attach the 2"x2"x8" wood strip to the end of the plastic on the side that is meant to open. This both acts as an anchor when closed and as a core to wrap around when opening the house for ventilation
If needed, tape down the edges at the end to reduce drafts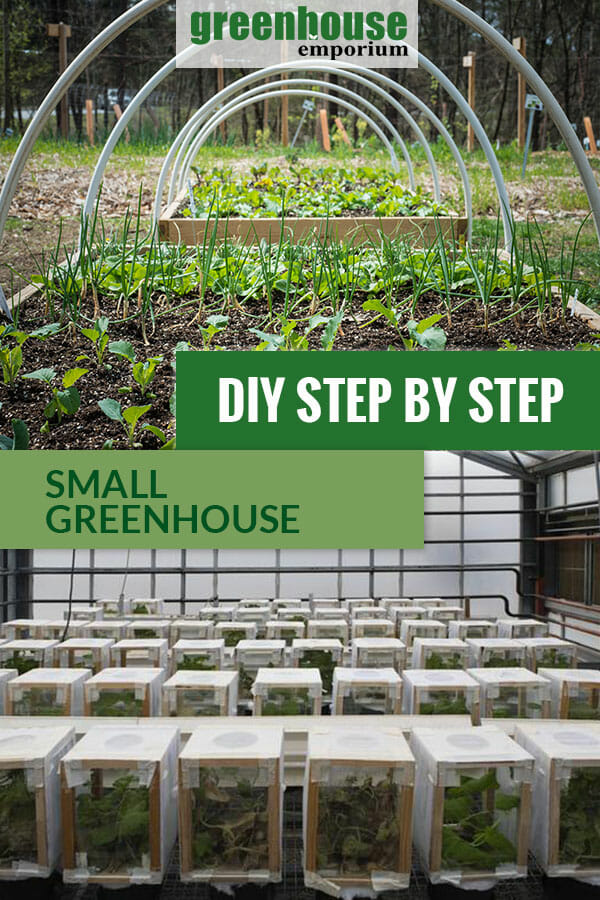 Step-in
There are many DIY guides out there for larger greenhouses for the enterprising handyman. Feel free to try any of these if you think you are up to the task. Our Solexx or Palring coverings can go over any properly treated and prepped frame, whatever the material may be. If you are taking a DIY approach please be sure to handle the covering material per manufacturer specifications so as not to damage it.
If you are wary of recommendations from Internet carpenters or simply not sure of your own abilities then you should try one of the many kits that can be found here on greenhouseemporium.com. We offer many sizes of accessories to accommodate whatever functionality you may need. For the less handy gardener, we recommend the MONT greenhouse kits, as these have been engineered to require a great deal fewer parts and assembly steps than traditional greenhouses. Each of these kits comes in three different kit packages to include some very helpful accessories that can greatly upgrade your greenhouse.
Whether you have built your greenhouse yourself or used a kit, there are several ways you can upgrade it without breaking the bank. In standing greenhouses, potting benches provide useful and versatile workspace. Since overheating and dryness tend to be a concern in greenhouses, especially in the warmer months, you might want to install an irrigation kit for consistent watering. Not only do irrigation kits keep your plants watered and healthy, but they can also be put on timers so your active management is reduced.
For the novice grower who is not sure as to how much greenhouse they might need, small DIY greenhouses are a good place to start. Often, these types of plans can be easily modified to be as small or large as you would reasonably like. You might also want to experiment with several different shapes and sizes based on your needs and land availability. If you ever decide you want something larger greenhouseemporium.com will be here for you!