Growing parsley in a greenhouse is not at all complicated. It is a classic aromatic herb that is fancied by many growers because it is readily available, so easy to take care of, and easy to plant in any garden.
Parsley is a biennial herb. It blossoms in the second year and then dies after. It can sustain the winter season even with a little attention. It is a charming ornamental which is an excellent choice for filling in bare areas or bordering flower beds.
Popular parsley varieties
Curled-leaf parsley
Curled-leaf parsley goes fine for any cuisine and adds a sumptuous deep green character to exquisite flower beds. It is usually used as a garnish or minced and combined with salads.
Broad-leaf parsley
Broad-leaf parsley includes Italian varieties that may look like cilantro and taste deliciously sweet and powerful, with a taste advised for cooked recipes. It is oftentimes used to add flavoring to soups and casseroles.
Root parsley
Root parsley leaves and roots are often used for soups, casseroles, and steamed cooking.
Benefits of parsley
Parsley is a flowering herb rich in Vitamins A and C and Iron. It has been widely accepted as a traditional remedy to help absorption, get rid of urinary tract infections and even freshen breath. Powdered parsley seed was believed to cure alopecia.
Parsley is possibly the most extensively produced ingredient for many traditional recipes and often used as a garnish. It is a common ingredient in East European and Mediterranean cuisines. You can mix it with dill, basil, mint, or other herbs when preparing pestos.
Have a steady supply of organic parsley right at your fingertips whenever you want it. The following planting guide will give helpful knowledge of cultivating parsley in your greenhouse.
How to plant parsley in your greenhouse
Plant in containers, hanging pots, raised beds or into the ground
Optimal spacing: 6-8 inches between the seeds
Ensure soil is rich and moist
Well-composted manure is ideal for enriching the soil before planting parsley
The herb has slow-sprouting seeds so soak them a day before planting, preferably in warm water overnight
Remove any seeds that float, placed the others onto a paper towel or cloth, and plant immediately
The optimal temperature for growing parsley should be between 65°F and 75°F
Fresh parsley must be thinned out or transplanted when it reaches two to three inches high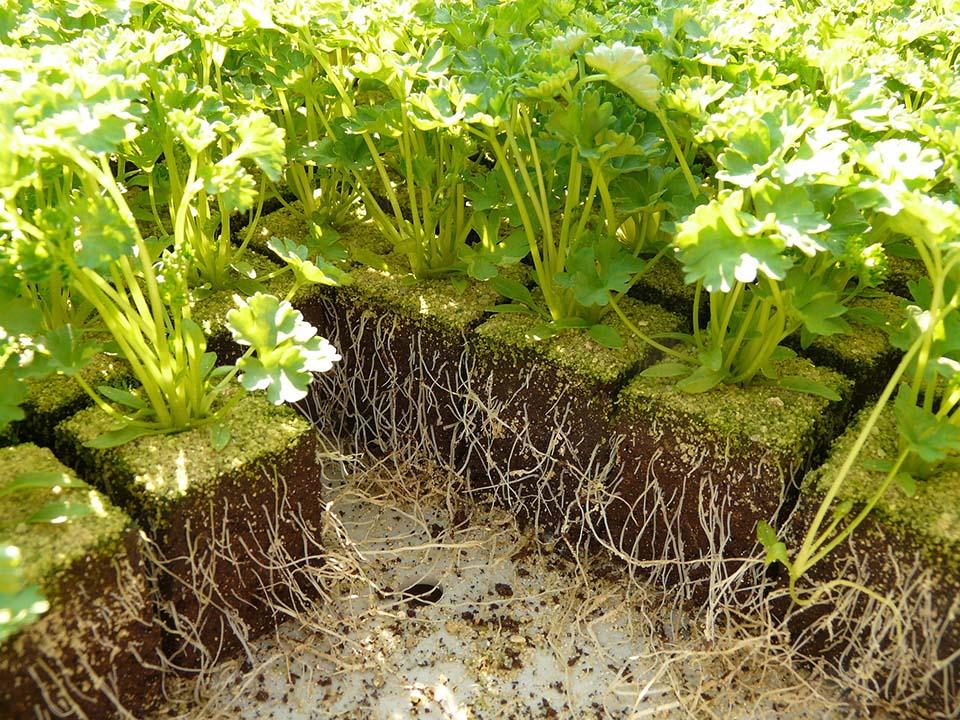 More tips on growing parsley
If you plan to do wholesale parsley cultivation, buy greenhouse kits that do not have a slab base so you are able to cultivate a patch and plant the seeds directly in the soil. However, you can make raised garden beds in such greenhouses or, you can plant the herb in hanging pots. Check out our raised beds collection here!
Parsley seeds are able to sprout at chilly conditions, but it grows favorably at an average room temperature
To keep your parsley moist, cool, and weed-free apply mulch around each plant
Weeding must be done regularly to prevent competition
If you are planting parsley from a container, make sure to put holes in the base for good drainage
Common problems
Parsley is seldom disturbed by pests and diseases. You may see some random caterpillar which you can simply pick. You can surely stop diseases by keeping your greenhouse with good airflow. You may also apply organic plant fungicides when you see some indications of infestations.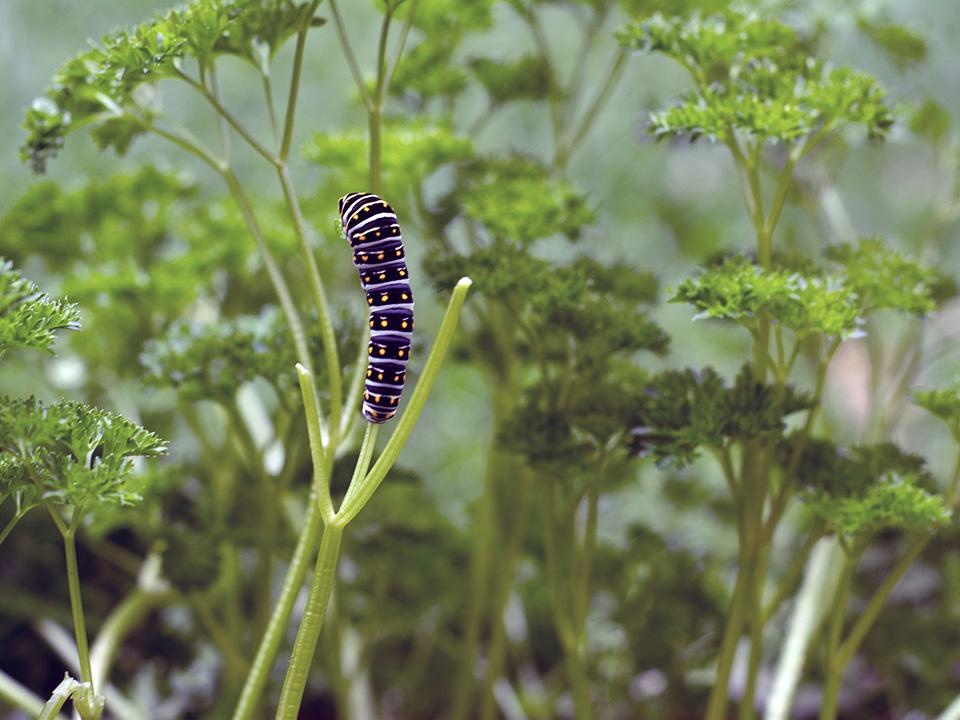 Some common diseases that affect parsley in greenhouses are leaf spots and stem rot. Some problematic pests, on the other hand, are carrot flies and the larvae of black swallowtail and celery flies. Planting in a semi-shade lessens pressure and the possibility of bolting and helps discourage carrot flies.
Watering requirements
Before and after germination, water the soil often to keep it wet. This is only necessary until the sixth week after germination. Then you just need to keep the soil moist. However, you may need to water the plants during the summer months more often in order to ensure that the plants do not dry out.
Soil requirements
Parsley grows in a mixture of different soil varieties. Overall, the soil must be well-drained and filled with organic material, with an optimal pH of 6.0 to 7.0. The garden soil must additionally be prepared before seeding by plowing it.
Parsley seeds do not germinate all at once. Maintain a moist soil but not soaked to promote more seed germination. Feed your parsley in garden beds once or twice during the entire growing season.
Lighting requirements
Parsley thrives abundantly in full sunlight with at least six to eight hours every day. But, a slight shade is needed in warm, summer periods. Lowering light and temperature levels is great for a flourishing result of long stalks.
Harvesting
In greenhouses, parsley matures 10 to 12 weeks after planting. The leaves must be pinched off the branch by branch, giving lots of grown stems behind to sustain the herb, while the crown proceeds to initiate further growth. Start by pinching the outside ones and continue working inward. Do not shave off the tips of stems as this will stunt further growth.
How to store parsley
Parsley drops much of its taste when dehydrated or refrigerated. The raw herb can keep up to two months in the fridge with proper moisture levels.
To dry parsley, simply hang them upside down in bundles in a dark, warm, well-ventilated place, or spread them out and put them inside the oven at 100°F to 110°F for a couple of minutes. The dehydrated parsley can be saved ground or whole in a sealed jar in a dark room.
If you want to freeze it, store raw stems in bags inside your freezer. If preserved by drying or freezing, it should be good to use for one year.
Do you have more questions about growing parsley in your greenhouse? Leave us a comment below.