These bite-sized baby cabbages are just perfect for greenhouse planting. Savor Brussels sprouts when grilled, stir-fried or barbecued. Its size makes it an attractive snack. And yes! It is indeed named after Brussels, which is the capital of Belgium. You'll be thrilled to learn that Brussels sprouts are so easy to grow in your own greenhouse.
Brussels sprouts are a cabbage in the Gemmifera (Brassica oleracea) group. This leafy green vegetable grows to about one to two inches in diameter, which gives it the look of a miniature cabbage. Their maturity dates range from 78 up to 150 days. It is a cool-season vegetable and produces excellent flavor when it grows in a garden with cool air temperature.
Brussels sprouts have enjoyed a wave in demand recently. Much of that is because we have realized how beneficial they are for everyone. The edible buds that the plant produces are very nutritious and a great source of plant protein, vitamins A, B, C, and K as well as calcium, magnesium, phosphorus, potassium, and sodium. Brussels sprouts carry health-promoting compounds called glucosinolates which help to prevent some cancer. Therefore, it counts as a superfood.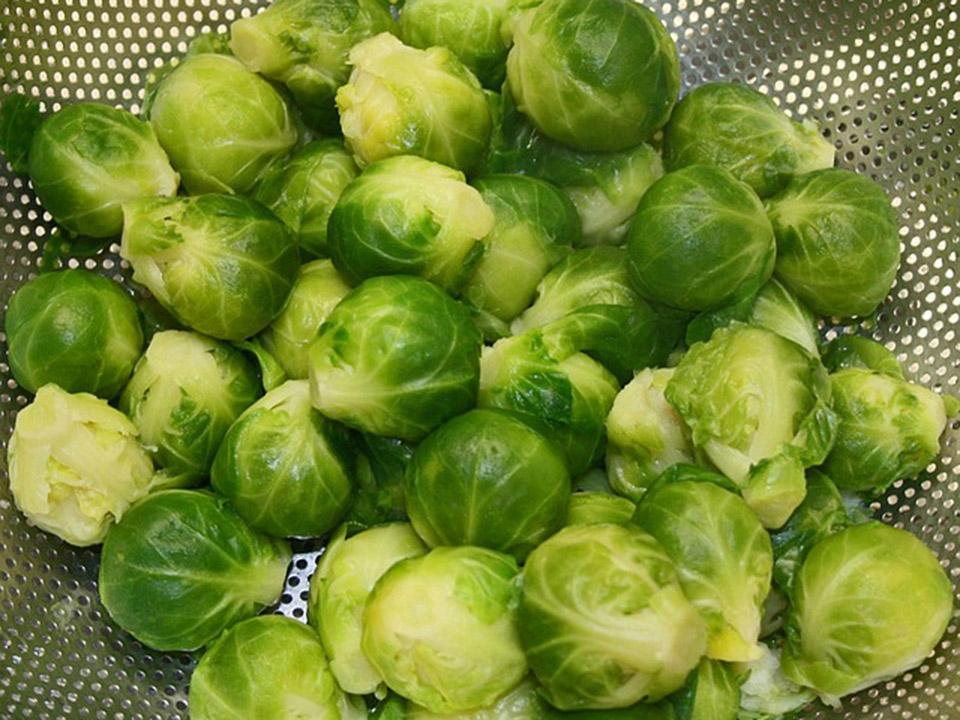 How to grow Brussels sprouts in a greenhouse
In addition to all these health benefits, it is a great plant to grow in your greenhouse, especially in winter.
Planting
If you want to transplant them into your garden, start the seeds in a nursery inside the greenhouse about six weeks before the last date of the spring frost.
You can plant and grow them in your greenhouse in winter for the colder temperatures.
Cover the nursery with sifted mature fertilizer a week before transplanting.
Transplant the seedlings spacing them 12 inches apart and water them well during this period.
You may also add an organic compost three weeks following transplanting.
Scrape frequently to keep down weeds but remember not to loosen the soil too deeply.
Things you should know about planting Brussels sprouts
Gardeners looking for a variety that is resistant to diseases should pick Jade Cross. On the other hand, the Valiant variety is famous for consistent and uniform sprouts.
Mulching keeps them at a steady temperature and even prevents the constant thaw and freeze which increases the chances to rot.
Another important tip for Brussels sprouts is that it requires extra boron than most other greens. Never use it except when your sprouts have shown the signs of hollow stems and small buds. Do not be tempted to use more, because too much may cause more problems.
Make sure to exercise crop rotation to reduce the occurrence of disease. Never plant in the very area as other cabbage families in the last three years.
Staking is important to keep the sprouts grow upright and stop them from bending over.
Prune the lower leaves as you pick the matured sprouts from the bottom to help the plant in concentrating on becoming taller and developing more leaves and sprouts on the top part.
Like it? Pin it!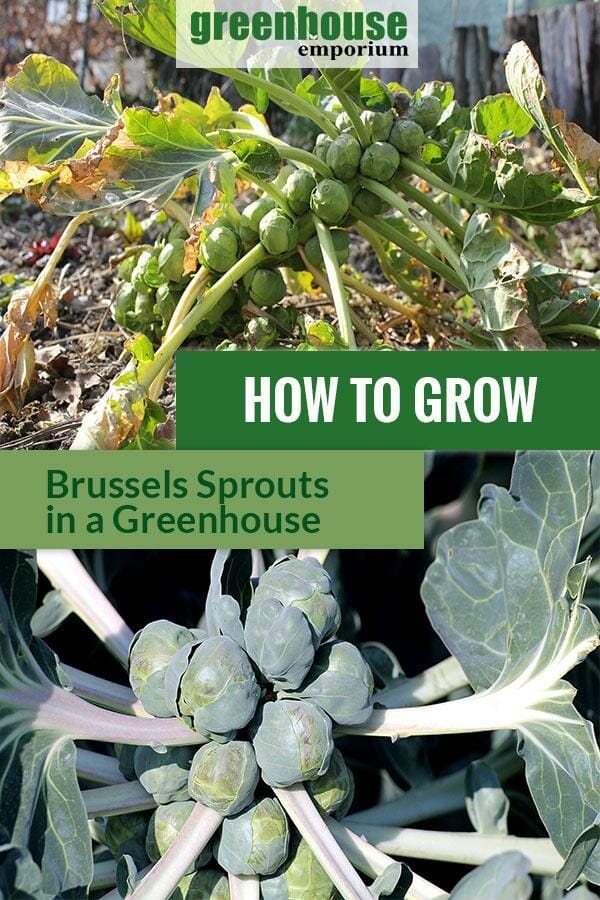 Well-known Brussels Sprouts obstacles
Aphids, flea beetles, caterpillars, and cabbage root maggots are problematic pests while clubroot, white mold, and downy mildew are the common diseases affecting Brussels sprout.
For cabbage root maggots, shelter your veggies with gardening fleece when they are still young. Fleece is a gardeners' best friend. It lets light and rain in but insulates against cold and prevents pests.
Flea beetles are small beetles that can make sieves out of your leaves. The fleece will definitely help. Give your plants an afternoon shower with the hose but not in broad daylight though, because they are most alive then and they never like wet states.
Pick any yellowing or blown sprouts and never leave any leaves hanging on the soil which lures slugs.
Protected gardens like in a greenhouse seldom have clubroot, it can only penetrate through infected transplantations or stepping in an infected ground. It will result in dwarfish growth particularly if infected as seedlings. You will see some smeared leaves which will weaken.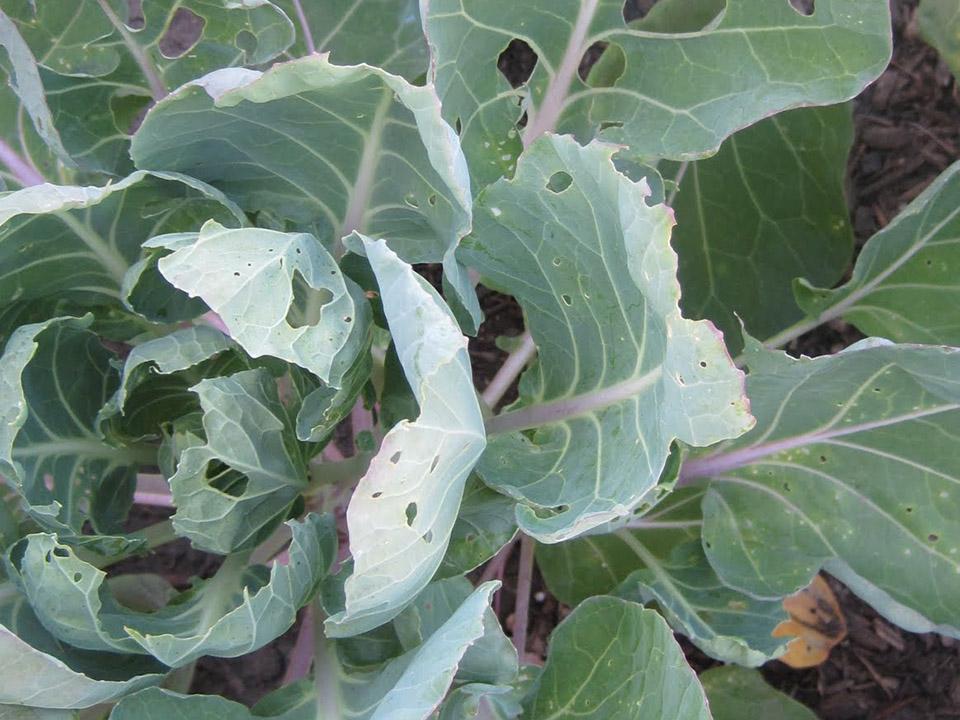 Watering needs
Water the Brussels sprouts well during all stages of growth. After transplanting, apply at least two inches of water every week.
The major part of discovering how to grow Brussels sprouts in a greenhouse is watering. Water thoroughly at the time of planting and transplanting at the root. Never work with high-pressure as the new leaves are still fragile. Growing Brussels sprouts demand constant watering throughout the growing period. Keep the soil moist, but avoid building standing water in order to prevent disease.
Soil requirements
It is always a reasonable move to get to understand all the details you can regarding your soil. So just prepare a pH meter or soil testing tools.
Brussels sprout thrives in rich, well-drained soil that is rich in organic matter. The optimal soil pH is 6.8 although the crop can stand slightly higher pH. Acidic soils promote club root which is a terrifying disease that most gardeners worry. Be sure to combine lime to get a pH of about 6.8.
Thick and rich soil are the basic needs for tightly packed Brussels sprout veggies because the chief reason of negligence is loose, impotent soil. Remember to nourish the soil, not the plant itself. Too much nitrogen will create lots of leaves, but the sprouts will be little and less.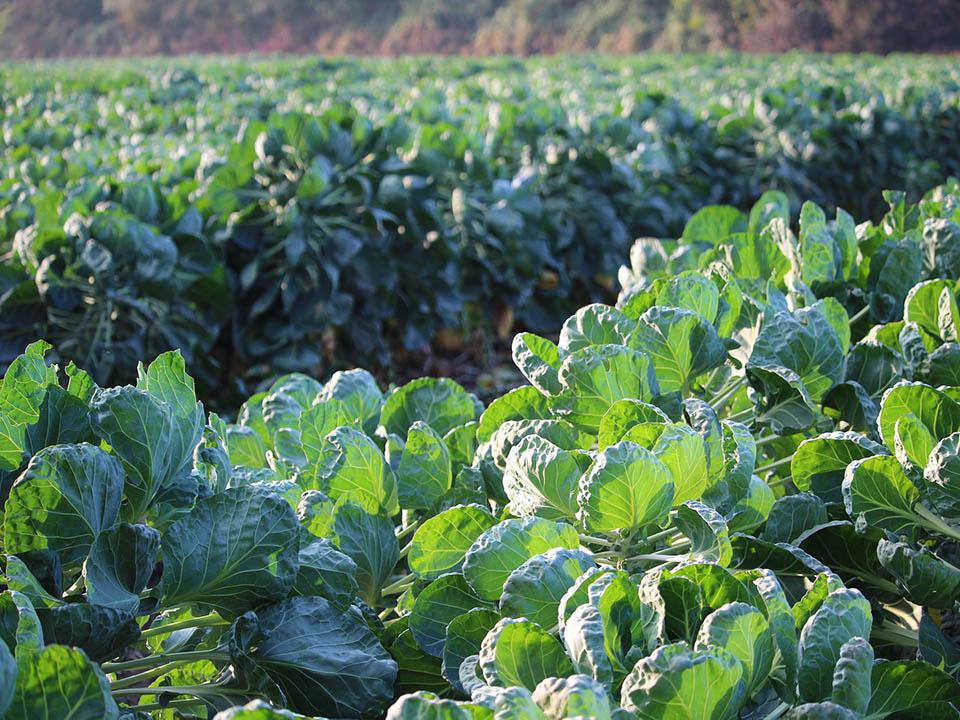 Lighting requirement
Choose a reasonably sunny place for your Brussels sprouts. They require at least six hours of daylight. Well, the more the better. Greenhouse kits, in particular, offer excellent conditions especially if they allow for optimal lighting.
Harvesting
Brussels sprouts are normally ready for harvest when their tiny heads attain a firm green color and almost two inches in diameter or roughly the size of a walnut. Harvest by twisting the sprouts until they detach from the plant. It can be snapped off using your fingers or cut off with a sharpened blade.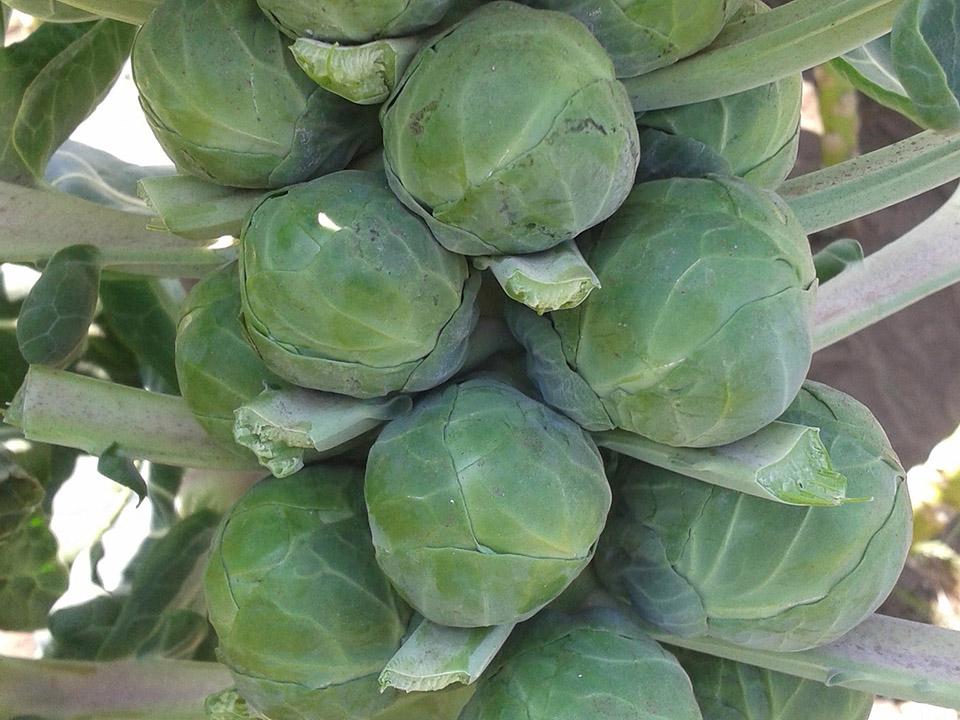 Have you tried growing Brussels sprouts in our greenhouse? Tell us your story and experience by leaving a comment below.