No ventilation system required! Yes! This definitely caught my attention. I haven't seen anything like this before. This is exactly what I needed. This is a genius structure perfect for my tomatoes. I didn't have a second thought of buying it.
I'm a tomato fanatic. They are nutritious, delicious and delicately sweet, as well as the basis of hundreds of my recipes. In addition, my friends also love it when they drop by and have some take outs.
So a year ago, I thought why not step up the game with planting my own tomatoes?! I live in an area, where I sometimes get thunder or hail storms that hurt some of my tomato plants. Therefore, I bought some of these portable "greenhouse tents" years back. However, I wanted something more durable and long-lasting last year.
I found myself browsing some best tomato greenhouses online and saw the Arcus Greenhouse. Man, at first glance, I can say that this is 'The One' for my hobby. I ordered it right away and I just couldn't wait to see it.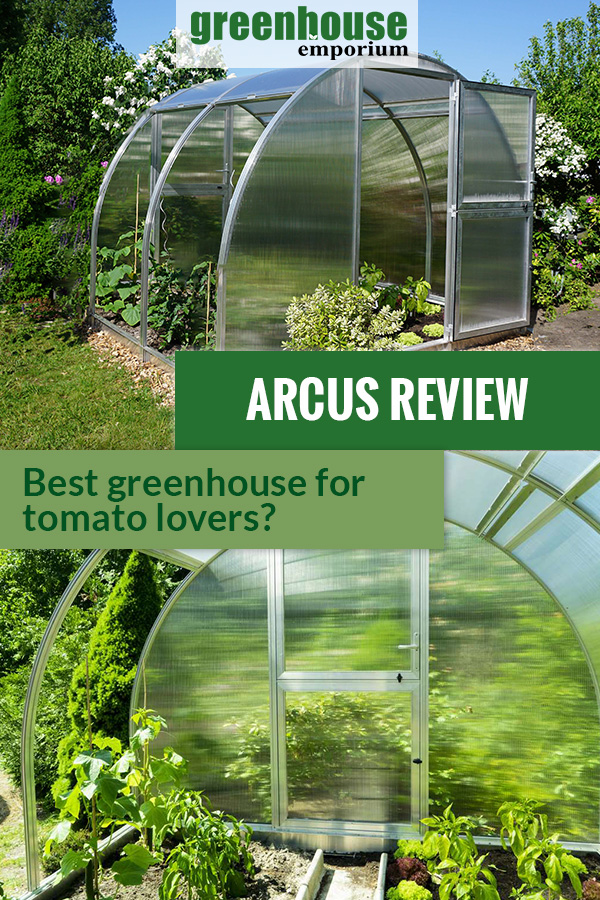 The assembly
It came about a week after ordering and I was so excited to set it up. It was a bit of a tough day for us. The assembly manual was a little bit hard to understand because it was in German. Update: They have an English version now. They also provide an instructional video which is amazing. I remember that we were watching scenes several times to follow it perfectly. At first, it wasn't an easy thing because it was our first time setting up a greenhouse kit and we probably picked the most complicated one.
In the end, it took us three days to assemble it. Well, we weren't actually in a hurry and we had good weather conditions (no wind). Customer service was also a big relief. They helped us along the way. It was all worth it. Now it's time for me to use this masterpiece of a greenhouse.
The side panels
Then, after all the hard work, my buddy and I had put into assembling my first greenhouse, I started planting. I am a bit old, so I am happy that I don't have to move my plants in and out most of the time. I'm happy to sit in and get my hands dirty without worrying about their need for sunlight.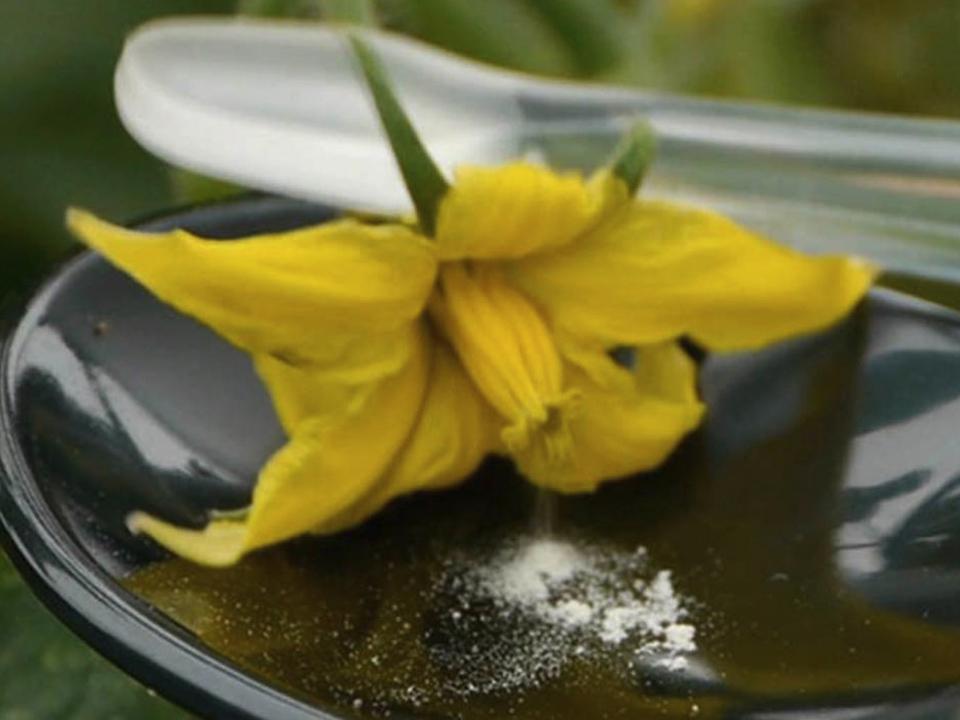 Pollination will never be an issue. Butterflies and bees are open to come inside whenever I open the side panels which is just perfect. I also bought this VegiBee Garden Rechargeable Pollinator. I got to harvest more than the usual. Every morning is another great day for me to start tending my tomatoes. The cool breeze and the warm sun are both refreshing in and out of the greenhouse. I'm pretty sure my plants love it, too.
Rainy days were great, too. It saves me time to water my plants. All I have to do is open the sidewalls and let nature do its job. If there is a hail storm, I just close it. Frosty nights in spring: No problem, I just keep the sides closed. I just can't believe that this structure has its unique advantage for every outside condition. I am so lucky and proud to own one of these Arcus Greenhouses.
The Polycarbonate
Winter came and I became worried that it may collapse. The temperature just kept dropping. The snow kept going. The news said that it was one of the worst winters ever. But, hey! I was surprised by the stability of this greenhouse. Not much work of removing piles of snow from its roof. The tunnel shape is really a big advantage for this kind of snowstorms. I wonder what would have happened if it was a different shape and greenhouse.
Since my greenhouse is built in Polycarbonate, I will not have a heart attack when my grandkids come for a visit. They can play in the garden as they want and I don't have to be afraid of glass breakage or my precious plants. I am really thankful that this is unbreakable, unlike glass greenhouses.
The insulation is working great. There are no more edges to fix. The heat is perfectly trapped inside. With the help of a Solexx portable heater, I could start my tomato seedlings earlier this year. That I wouldn't have to worry because the heat is adjustable and it needs very little attention. In the coming winter, I will try to grow tomatoes as well.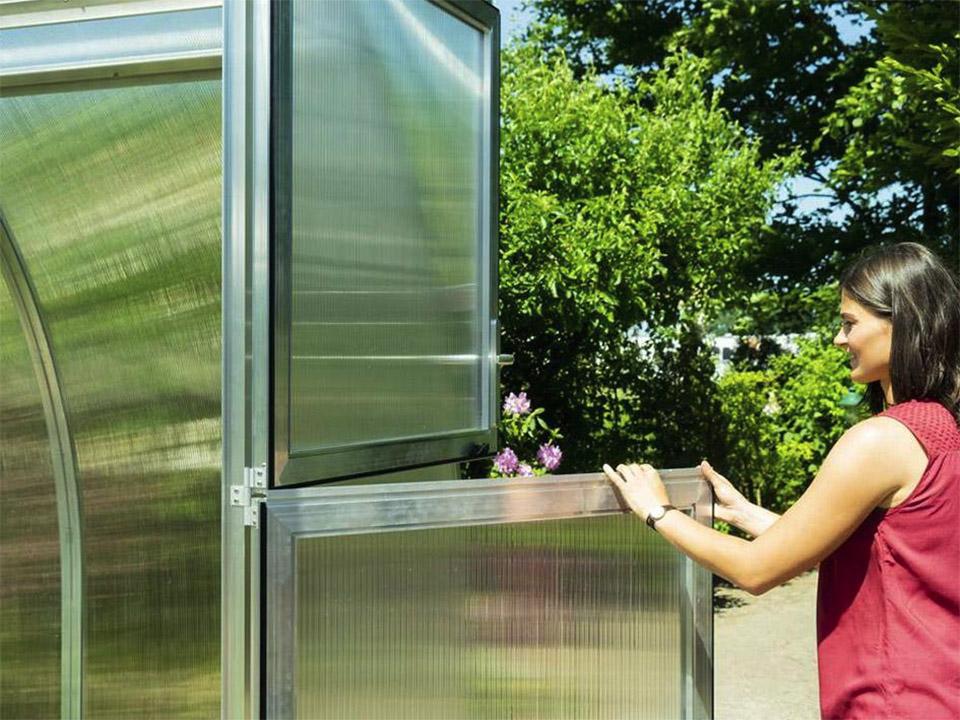 The door
Well, it's not every day that the sides are wide open. My buddy has a dog. They always visit me, too. Especially when we want to have our quiet tea time. That's the time when I close the sides. My plants can still have a pleasant breeze and with this barn-style door, I can simply close the lower part and keep the upper part open for those lovely butterflies. And his playful dog won't get a chance to hop inside the greenhouse. This is so smart.
The foundation
I plant most of my tomatoes in the ground. So I didn't need a complicated greenhouse foundation. Cement is really not my choice since it gets too hot in summer and too cold in winter. So, I just set it up on a level ground and it looks stable. I don't see any damage within the first year.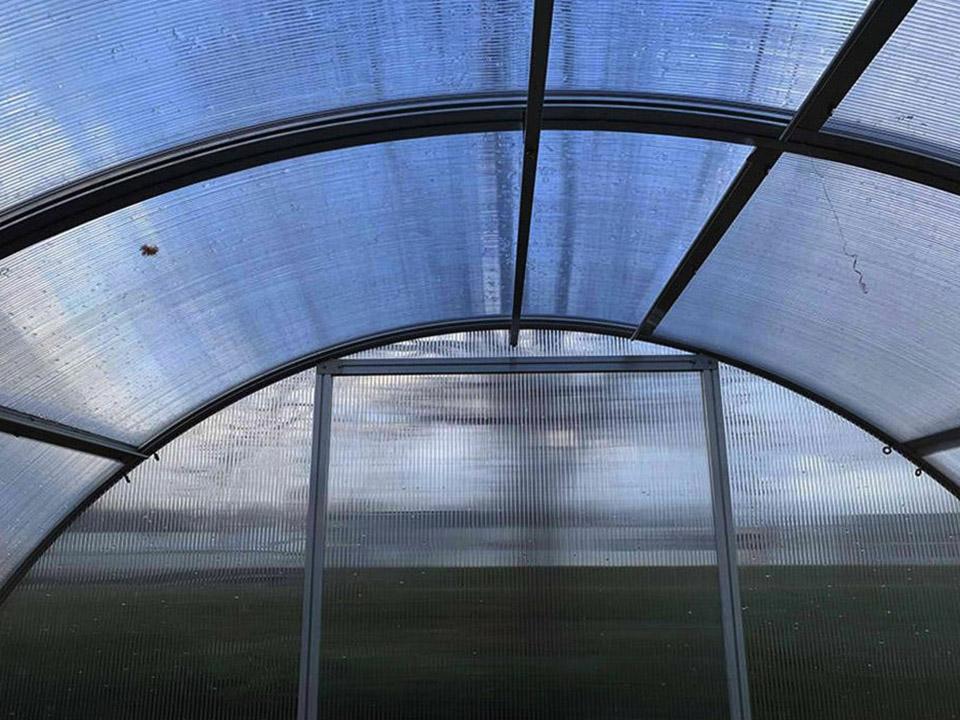 The interior
Some species of my tomatoes are hanging beautifully inside the greenhouse on beautiful pots. They look lovely and lively up there. Its headroom is high enough that I wouldn't get an accidental bump on my head even if I'm a little bit careless. This 139 square foot interior is enough for my growing tomatoes and maybe I'll be adding something new. Who knows.
It looks great at night with a Juliana Greenhouse Interior Solar Light inside. Truly this is the display that my friends will envy forever.
I just love every curve and every part of Arcus. The durability was tested with the recent severe weather. I really can't forget that. But then, all its parts are still working properly after a year. Now I am ready to face another year with more confidence with this greenhouse.
Who would have thought that this investment would make me so happy and satisfied? For me, this is the best tomato greenhouse ever and I recommend buying it!
Would you like us to share your greenhouse experiences and reviews? We'll be excited to publish it here on our website!