Leeks are exceptionally firm, trouble-free, and will even produce long beautiful stems. It is a member of the onion species and is considerably easier to plant. They are suitable to set in different soil conditions, just make sure that it is not waterlogged. Its leafy stems look pretty, and planting leeks don't expect much room. Grab the opportunity today to discover more details about how to grow leeks in your greenhouse!
Leek is a cultivar of the broad-leafed wild leek variety. The edible parts of the plant, that contain the nutrients that the plant is famous for, are the sheath bundles formed by the leaves. It has a sweet taste and can be eaten fresh or cooked.
This plant is native to the Mediterranean region and rich in dietary fiber, Vitamins A, B6, C, and K as well as iron, folate, magnesium, and manganese. A bowl of leeks is low in sodium and has nearly no cholesterol. Grow leeks in a greenhouse using this simple guide below.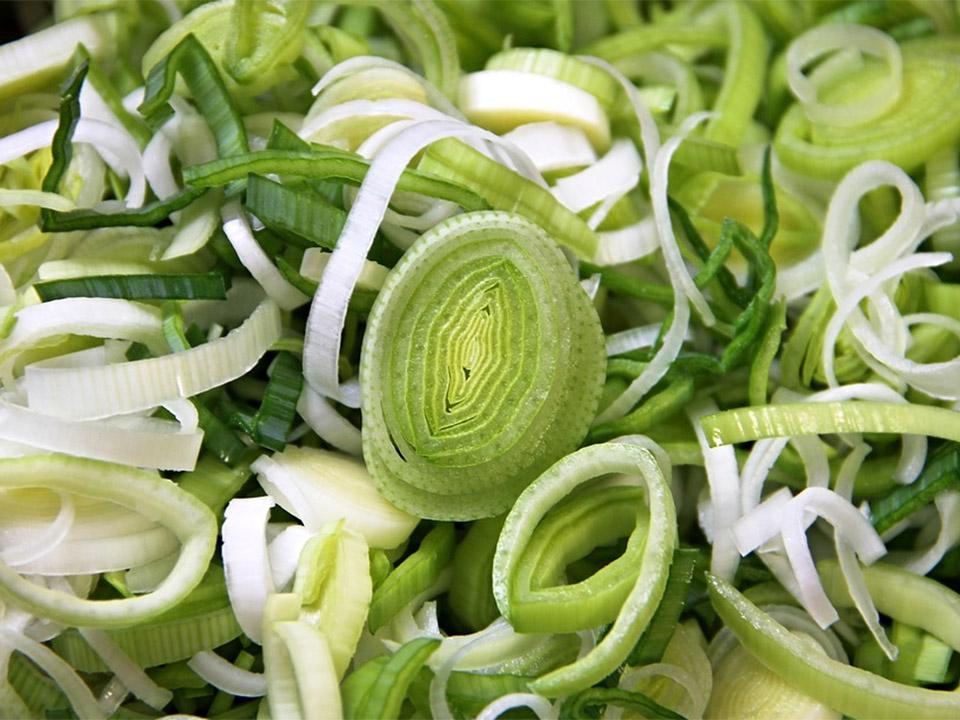 Quick overview of growing leeks in a greenhouse
Type: Cool-season crop
Time from seed to harvest: 150 days
Germination temp: 75-85°F
Time until first emergence: 10-21 days
Best temp to grow: 77°F
Height: 12 in
Spread: 6-8 in
Grow from seed: 1/4 in deep, 2-6 in apart in rows 12-36 in apart
Companions: Beets, carrot, celery, onions, and spinach
Keep away from: Beans and peas
Planting leeks
Sowing is so simple. Begin by sorting potting soil into pots or trays. Check out the RSI Hydroponic Floating Seeding Tray for your seeds!
You can plant two seeds per cell in a plug tray.
Then cover them over with a light layer of soil, and water them.
If you want a head start: Start the leek seeds approximately ten weeks before the last frost date and transplant them as soon as the ground is workable or a week after the frost date.
Place them approximately six to eight inches apart and do not thin them.
Optimal soil temperature: 77°F
As the plants grow, fill the trenches gradually but ensure the tips of the plants remain exposed.
Hoe regularly to prevent weeds and this will also aerate the ground.
Taller leaves can be cut back slightly so that they do not remain on the base.
Helpful tips: How to grow leeks in a greenhouse
The fungal disease called rust can be a secondary obstacle. Be sure to give adequate space between plants for good airflow.
If you are craving for remarkably long, white stems, you can try to blanch your leeks 2-3 weeks before you pick them.
Never grow leeks in the very same spot year after year as there might be an increased danger of pests and diseases.
Perfect soil for your leeks
Leeks do well in rich, well-drained soil that is slightly acidic
The preferred soil pH is between 6.0 and 6.8
Avoid excessive nitrogen in the soil because soft growth will be prone to disease and to frost wreck later on
Keep them weed-free to prevent competition and to discourage pests and diseases
Let's give them lights
Place your growing leeks in a greenhouse where they can receive adequate sun. Choose a clear and sunny part. If you are starting leeks in the late winter, be sure to provide them the warmth that they want to germinate. Ensure that they will have sufficient light even in the darkest periods of the year. Check out these Grow Lights for Greenhouses!
Watering leeks
Leeks require adequate water to grow strong and healthy. If you live in a dry area with little rain then ensure you soak the plants at least twice a week. Overall, provide about two inches of water every week. Check out these watering systems for your greenhouse or garden!
How to properly pick leeks
The plant matures in about 55 to 80 days after transplanting. If you want to pick your leeks well into the winter then mulch using a heavy cover of hay. Do not pick the leeks out of the ground by using force or they will more than expected break into two, leaving you with only a handful of leaves. Instead, use a fork to reach under the roots and lift the plants off the loose soil.
How to wash, store and eat leeks
Leeks are an excellent garnish to various recipes including soups, salads, and stews. Rinse the leeks, slice them in half lengthwise and keep the root intact. Pour water over the entire leek to provide them a good rinse. Do this a few times if needed to be sure that all of the dirt is removed.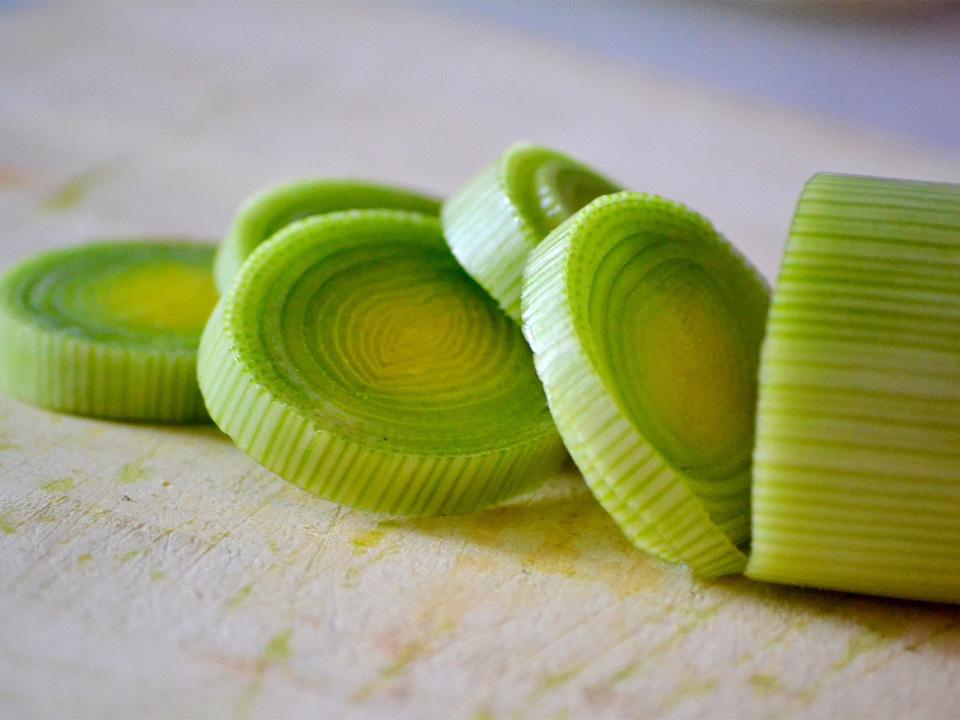 Place fresh leeks without washing and trimming in the fridge, where they will stay fresh for one to two weeks. Covering them loosely in a plastic case will further maintain moisture. It can be preserved in many ways either by freezing, pickling, canning or dehydrating. Freeze leeks by trimming and then blanching them for two to three minutes in boiling water. Cool immediately, towel dry, and store in freezer containers.
Do you have any nifty tips on how to wash or store leeks? Let us know in the comments!