This irresistible and charming herb can be picked at any time of the year. You can easily grow chives in a greenhouse without paying so much attention to it. It is apparently disease-resistant and poses no difficulties.
It has a soft scent and flavor of onion when crushed. Its flowers and green leaves are all safe to eat. They give these pretty and fuzzy pink heads with white or purple blossoms. They are a feast in a decorative herb garden.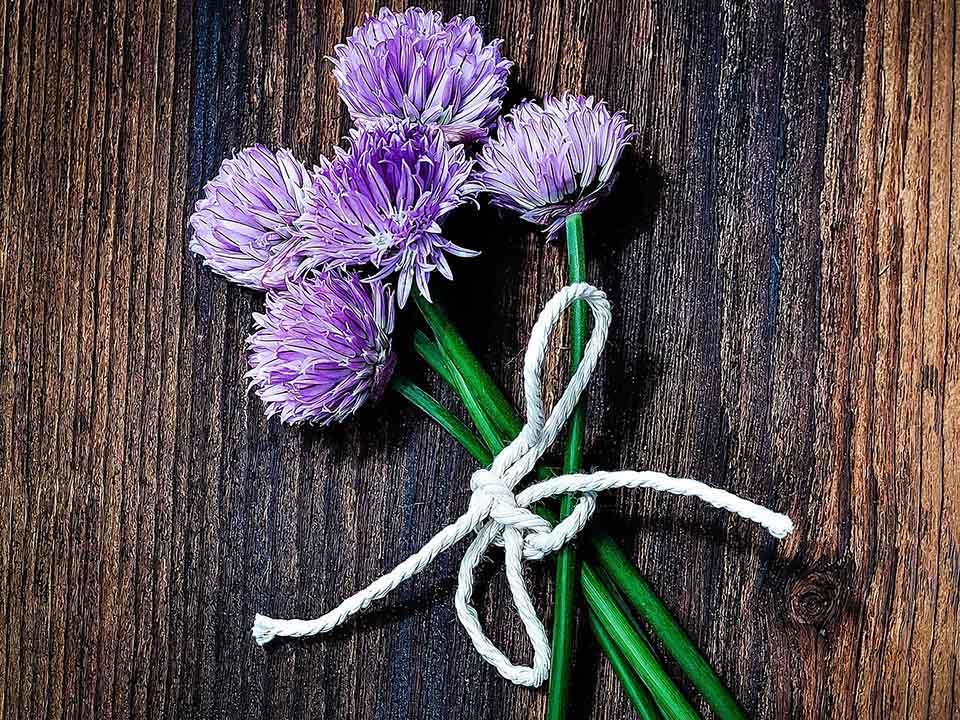 Chives or Allium schoenoprasum is a perennial plant in the onion family, closely related to garlic, scallion, leek, shallot, and cheese onion. It is the only member of the Allium family that is native to both the Old and New Worlds.
The plant is famous for its purple flowers and nutritional value, which includes a high concentration of potassium, calcium, and iron, as well as Vitamins A and C. The quercetin in chives decreases the heap of plaque in arteries. Chives possess excellent antiseptic characteristics and are said to enhance your appetite and digestion.
What are you waiting for? Dig in and learn more about greenhouse-grown chives!
Quick overview of growing chives in a greenhouse
Type: Cool-season crop
Time from seed to harvest: 60 days
Germination temp: 45-95°F
Time until first emergence: 7-21 days
Best temp to grow: 60-75°F (can tolerate frost down to 20°F, frost will improve the taste)
Height: 12 in-1 ft
Spread: 6-12 in
Light: Full sun (6-8h) to part shade
Grow from seed: 1/4-1/2 in deep, thin plants to 4-6 in
Companions: Beets, carrots, tomatoes, strawberries, potatoes, rhubarb, kohlrabi, parsley, broccoli, cabbage, mustard
Keep away from: Asparagus, beans, peas, spinach
What you need to know about planting chives in a greenhouse
Sow a small pinch of seeds every cell in a seed tray and grow the cluster on as one. Improve your chives' success rate by starting the seeds in the RSI Hydroponic Floating Seeding Tray!
They can be planted in hanging baskets, given that they get sufficient water throughout their developing period. These Planters and Pots collection will add charm to your herb garden!
Chives prefer soil that is fertile, well-draining and moist. So before planting, ensure you work up the soil and add about five inches of mature manure or well-composted organic matter.
Place the seeds about half an inch deep into the soil spacing them four inches apart in rows of similar dimensions.
Germination takes anywhere from 7 to 14 days.
Chives do well when you water them frequently. Just ensure the soil is not soaked. Ideally, two inches of water every fortnight should suffice.
Once they get sprouts they will expand rapidly after four-to-six weeks.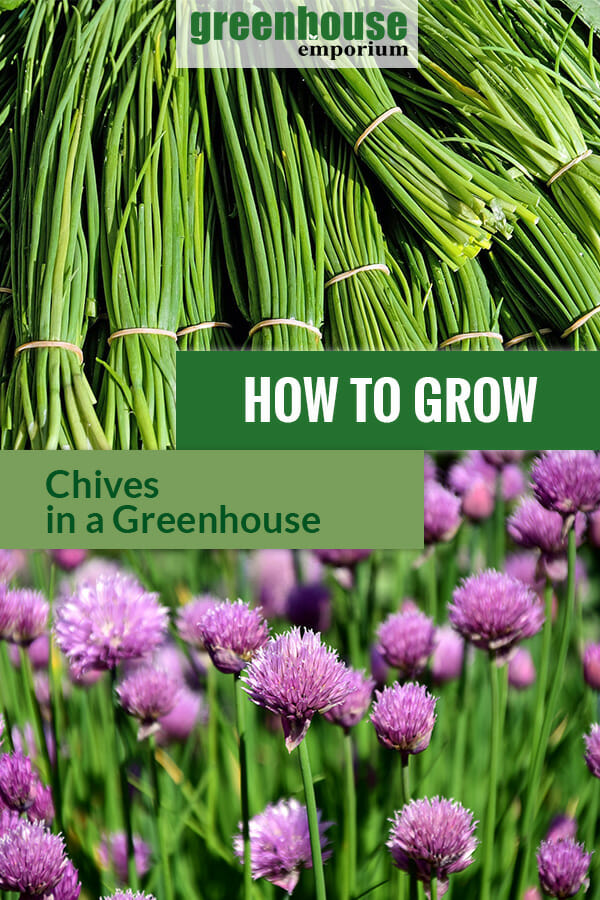 Tips on how to grow chives in a greenhouse
Planting chives next to carrots will improve the flavor and growth of the carrots.
Dig the rooted bundles every two to three years then divide them saving the healthiest sections and dumping the rest.
Plan your space correctly for this perennial, because chives come back every year.
What soil they need
Grow chives in a greenhouse with a moist, well-drained and rich in humus soil. Combine four to six inches of well-composted organic material before planting. Apply mulch to maintain moisture and prevent weeds.
Chives do relatively well in a wide pH range compared to other species in the Allium genus. The said range stretches from slightly acidic soils with a pH of 6.1 to mildly alkaline soils with a pH of 7.8. The optimal soil pH, however, is 7.0.
Lighting and temperature needs of chives
Chives grow well in full sunlight but they also thrive in partial shade conditions. Ensure the soil temperature ranges between 60°F and 70°F as this is essential for effective germination. Place them in a south-facing spot in your greenhouse that gets at least six hours of daylight.
How to harvest chives
Chives mature about two months after seeding. Harvest by cutting down the leaves about one inch from the ground level. The more frequently they are chopped, the more fresh leaves will be formed. You can collect more leaves for another month or so by nurturing your chives in a frost-free light spot like your greenhouse.
Chives are easy to harvest and have various food storage techniques. This makes this herb a goal for winter use, value-added store goods, and gift items.
Preserving chives
One of the best techniques to conserve chives is to freeze them. They are frozen in the chopped manner and not as whole leaves. They can be frozen in a couple of ways. First is chopped and frozen in ice cube trays. The second is chopped and frozen in sealed containers.
Have you started growing your own organic chives in your greenhouse? Tell us more and drop a comment below. We'd love to hear from you soon!