This fascinating bright green herb thrives abundantly in cold weather. Build your herb garden and raise this savory and aromatic herb. Imagine them displaying the lovely umbrella-like bunches of white and pink flowers. There is no need to worry because you can easily grow caraway in a greenhouse.
Caraway looks like a carrot and produces seeds in its second year. It is mostly around eight inches tall in its first year and will rise up to 30 inches high. You will enjoy looking at it because it will grow more fluffy with big stems in the following year.
Caraway, also called Persian cumin or Meridian fennel, is an aromatic and flavorful herb of the Apiaceae family. This biennial plant that is native to Europe, North Africa, and Western Asia, produces seeds that are an integral part of many soups and stew dishes. As a biennial plant, it means that it achieves its life cycle in a couple of years. It also is an ingredient in some baking recipes. Interestingly, it has been passed down for thousands of years since the Stone Age and is known as the oldest recognized condiment.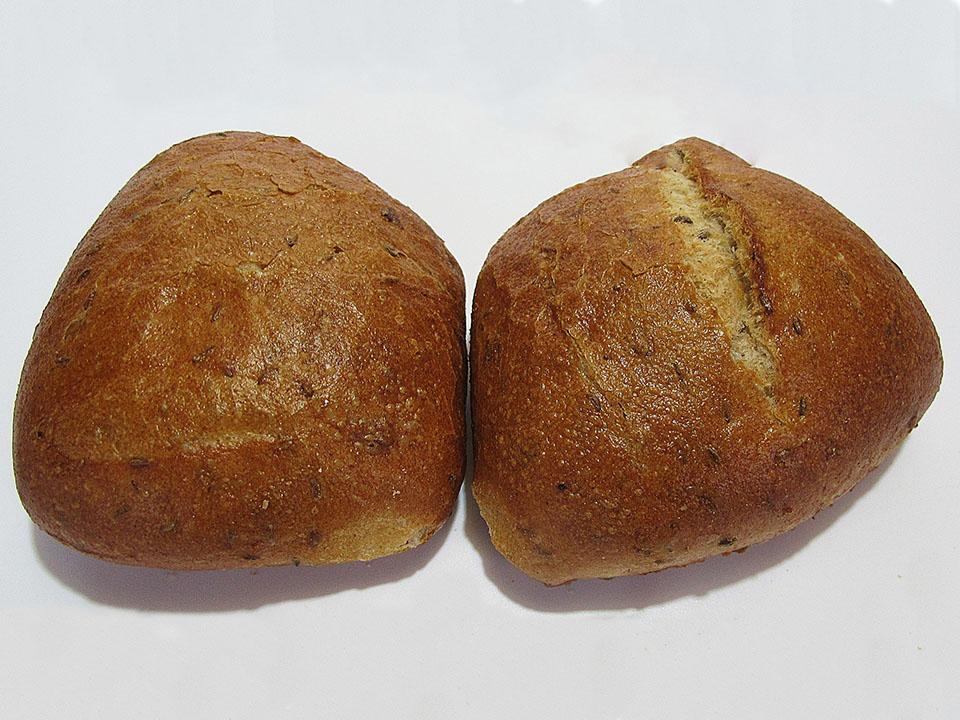 Caraway benefits
Despite the fame that its seeds enjoy, all parts of the plant are edible. The anise-like seeds of caraway stand out because they are rich in essential oils, protein, and a host of vitamins. Caraway tea can be used to stop flatulence, abdominal cramps and for the removal of intestinal worms.
How to grow caraway in a greenhouse
This herb is adaptable to grow in your greenhouse as long as you follow by this guide:
Planting caraway seeds
Pick the right spot: Caraway requires full sunlight and can tolerate partial shade to grow, but you will surely get the best taste in full sun. Note: When you grow caraway in a greenhouse make sure that the container or the chosen spot is permanent. The plant forms a taproot so be careful if you want to transplant it.
Necessary depth: Make sure the container or permanent place is at least 8 inches deep.
What soil to choose: It thrives in rich, well-drained, moist soils with a pH ranging between 6.0 to 7.0.
Planting the caraway seeds: Directly plant the seeds into their "designated" patch in your greenhouse. Cover them lightly in burrows that are about a quarter of an inch deep. The rows should be around 18 to 24 inches apart.
Germination: Caraway seeds normally germinate about 7-10 days after sowing.
Thinning: A week after the seedlings germinate, thin them so you maintain the preferred spacing of 1-2 feet apart.
Interesting to know about growing caraway
It will easily reseed itself.
Caraway is susceptible to weeds, which may slow its growth. However, intercropping with plants that deter weeds or mulching, helps improve the health of caraway while also improving soil conditions.
Homegrown seeds produce a stronger flavor, unlike the seeds you get in packets in the store.
Caraway has no threatening disease difficulties, just look out for caterpillars that may cause harm. Pick those caterpillars off each plant.
Like it? Pin it!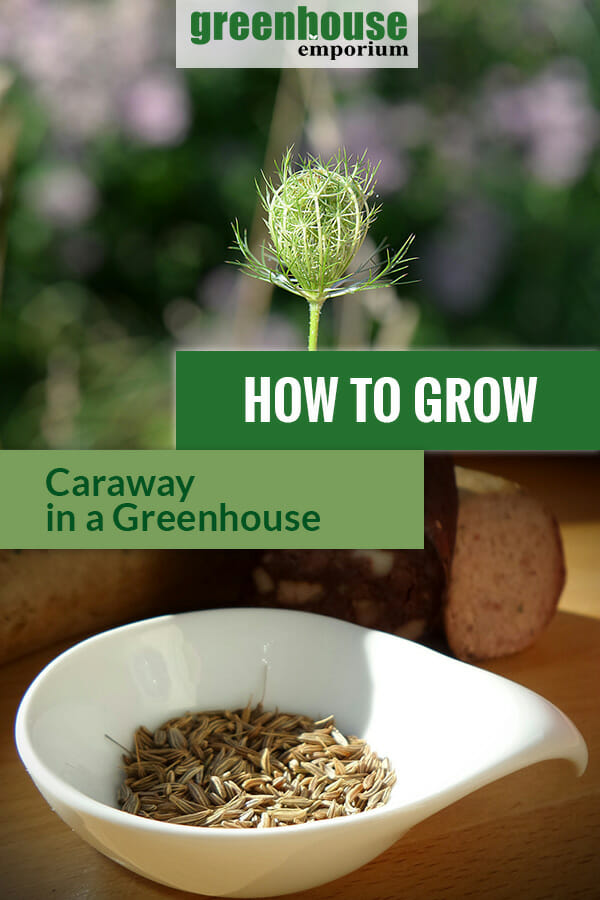 How to water your herb
This herb requires even and regular watering during the early stages of growth. Don't let your seedlings dry out. Once the seedlings are stable, you can let the ground dry between watering sessions. Ideally, the ground should receive one inch of water every week.
Growing caraway in a greenhouse can be sensitive to leaf diseases. This is a rare event. Make sure to water them at the bottom and keep the leave dry. This can be done by watering it in the morning or by installing a drip irrigation system. It is also an excellent way to maintain soil moisture. Check out the Drip Irrigation Kit to improve the overall health of this herb!
Harvest time!
Harvest by snipping the seed heads once the caraway seeds mature and became a deep brown color. Gather the seeds the next year after flowering. Alternatively, you can collect the seeds by spreading a paper below the plant for the seeds to drop into. Fresh leaves can be snipped every so often.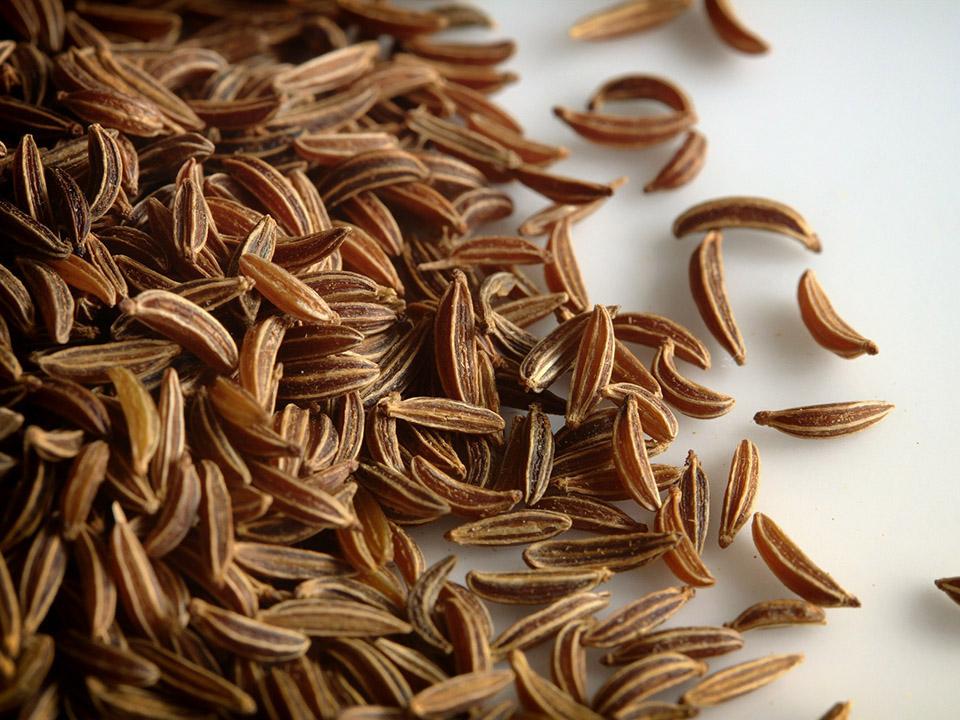 Preserve your caraway
Caraway leaves are best used when fresh whether its whole or ground, but they can be stocked in the fridge for a few weeks in a plastic container. Dried seeds can be stored for several months in an airtight jar.
Have you tried using caraway in your dishes? Tell us more about your experience by leaving a comment below!