Show Filters
It is not a secret that Geodesic Greenhouses are the most effective greenhouses that you can have in your backyard. However, the complex structure makes it difficult and time-consuming to build. Harvest Right brought their own Geodesic Greenhouse Kit on the market that simplifies the whole procedure.
Geodesic Dome & Freeze Dryer – A Dream Team
Geodesic domes provide the perfect growing environment for plants. Because of its shape, you can use the interior space to its fullest. There are no cold corners and the light diffusion will make your crops thrive. Geodesic domes are usually difficult to build. That's why Harvest Right came up with an easy-to-assemble technology. Therefore, you can have this up and running within 1-3 hours. It's hassle-free so that you can focus on growing.
You may harvest so much food from your geodesic dome that you need a way to preserve it. Canning and freezing destroy either the nutrients or change the texture of your goods. Freeze drying keeps all the nutrients and taste.
Why you should buy a Harvest Right product
High-end, innovative products
Manufactured in the USA
Buy a product that lasts for many years
Easy to use
Detailed assembly and usage manuals included
Patented product
Make the most out of your harvest
Easy setup: No wasting time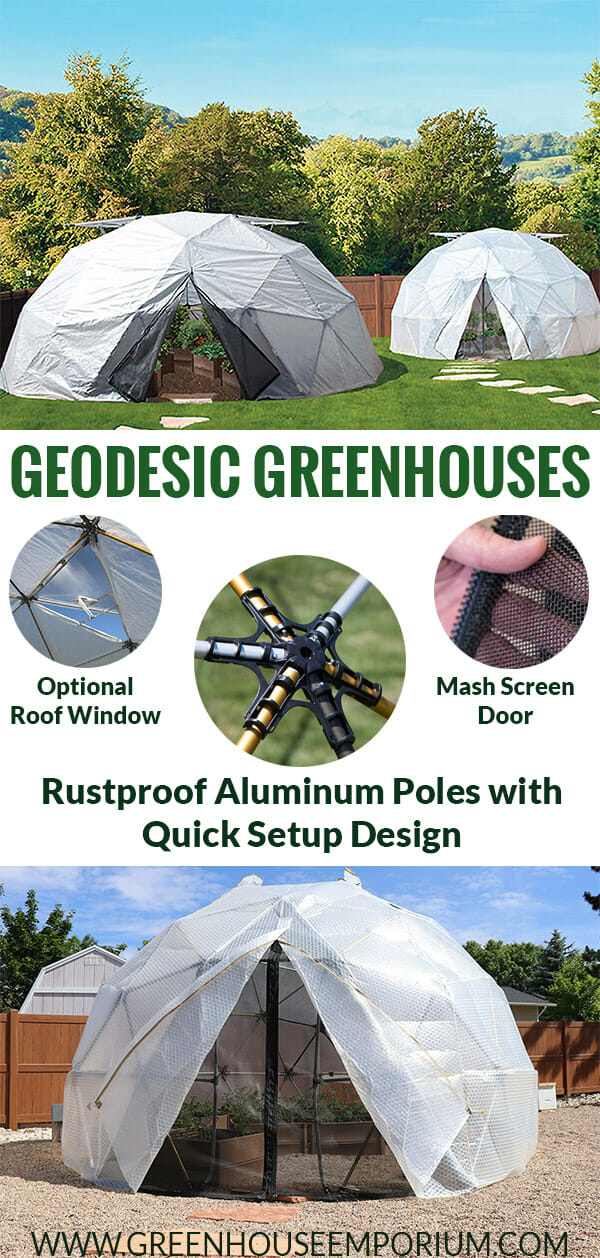 Why buy a Harvest Right Geodesic Greenhouse?
Affordable price
Quick setup because of its patented design
Build it within 1-3 hours (instead of days or weeks)
Portable construction
Grow bigger and better harvest because it provides perfect growing conditions
No cold corners
Mash door allows airflow/ventilation as well as protection from harmful critters
Weather-resistant: Hail, wind, or snow cannot damage the cover & structure
Easy to access through the tall door
Tightly fitted cover
Tear-resistant cover made of woven Polyethylene

Blocks 100% of harmful UV rays
Anti-Drip/Anti-Condensate: Prevents droplets and improves light transmission
R3 Insulation: Made for any season
88% Light Diffusion
There are so many reasons to buy your own Harvest Right Geodesic Greenhouse. So start browsing through the sizes and get more information!