Fennel is grown for its aromatic seeds and its fragrant young leaves. This perennial plant of the carrot family produces yellow leaves and characteristic green feathery leaves. The bulbs, seeds, and leaves of this flavorful herb are components of many major cuisines from around the world. Grow fennel in a greenhouse easily and enjoy the numerous benefits.
Fennel types
Would you like to eat the bulb, the leaves or the seeds? Check out these varieties to pick the right one for your greenhouse.
Florence or bulb fennel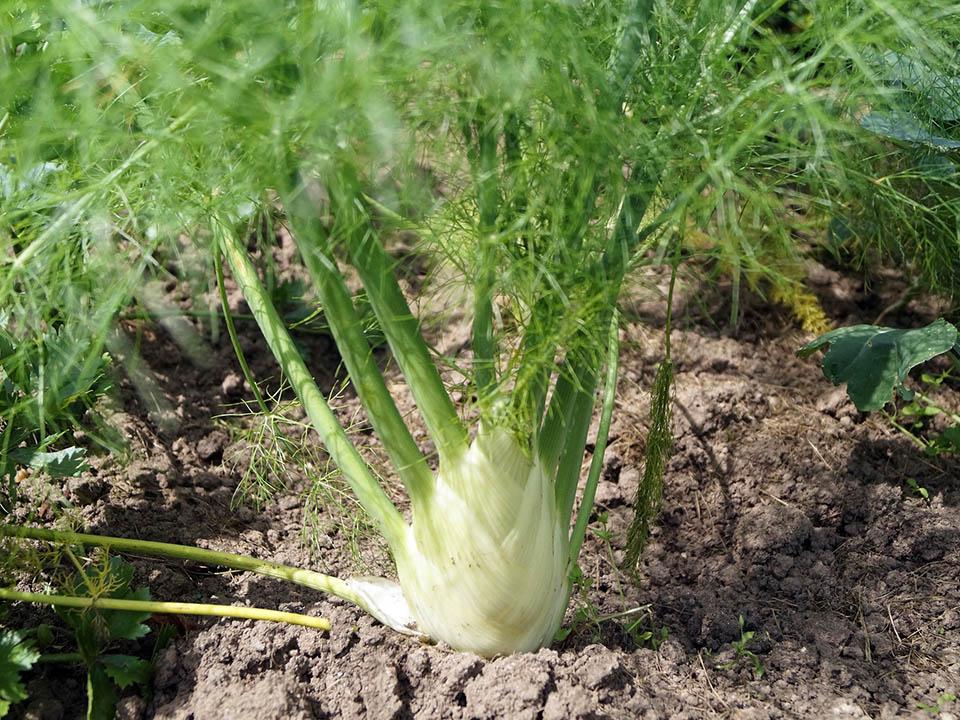 This type is marketed for its bulbous stem, which can be eaten fresh, barbecued or even baked. It is possible to pick the solid stalks which grow from the bulb because they are like celery.
Herb fennel
It doesn't create the same bulbous stalk. Its fragile leaves are used as a herb. Herb fennel also bears seeds which have a licorice-like taste and are used as a spice.
How to grow fennel in a greenhouse
Sow fennel directly by planting the seeds in early spring. This is because fennel seeds are slow to sprout.
Once the seedlings are established, thin them to maintain 10 inches of space in between each fennel plant.
You can also set the fennel seeds in containers.
Fennel is a deep-rooted plant. It will need a container of at least 12 inches deep. Fill it with light soil and some pebbles for drainage.
Alternatively, you can start the seeds in a nursery and transplant them when they attain a height of 4 inches. Try RSI Hydroponic Floating Seeding Tray for a higher success rate of transplanting!
Hill up the bulb around soil and cover it to prevent it from becoming green. It also keeps the bulb sweet and white.
Like it? Pin it!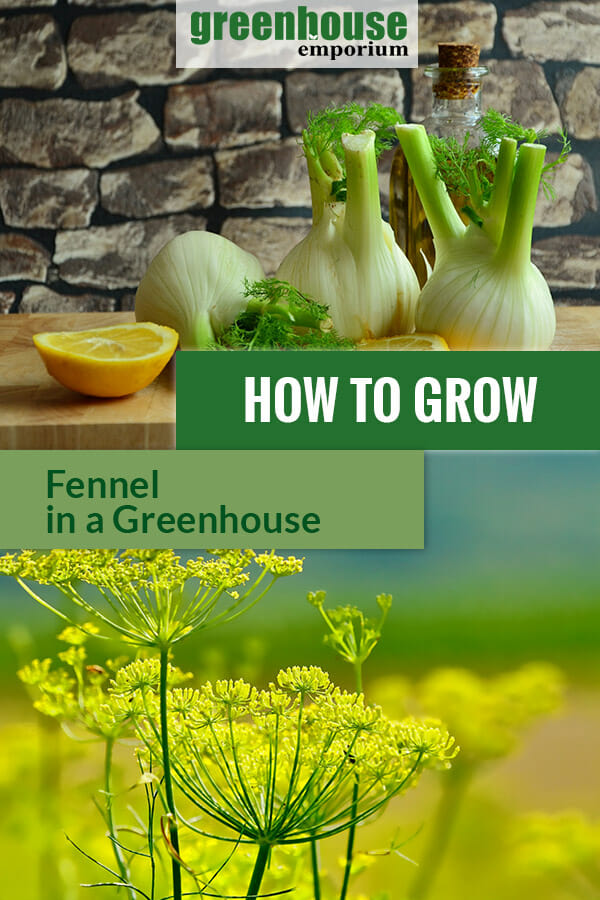 Hearty information on growing fennel
Do not plant it close to any other plants as it will encourage bolting, inhibit growth, or even kill other plants.
Plant more seeds than you want, then just thin them out soon.
Plant them as far away from any dill or coriander because these plants may tend to cross-pollinate. It lessens seed generation and alters the flavor.
If you plan to plant more than one fennel in a container, it can be too packed to provide a large bulb, however, you can still appreciate the leaves and seeds.
It self-sows so quickly, so if it has flowered previously, its seeds will have likely settled to the soil, leaving it to re-emerge the next spring.
Typical pests
Fennel is not really attacked by pests, but seldom you will detect some aphids or whiteflies on its leaves. You can apply a pyrethrin-based insecticidal detergent to get rid of them.
Snails crawl on wet leaves, mulch, and heavily planted gardens. Put on a rubber glove to handpick them.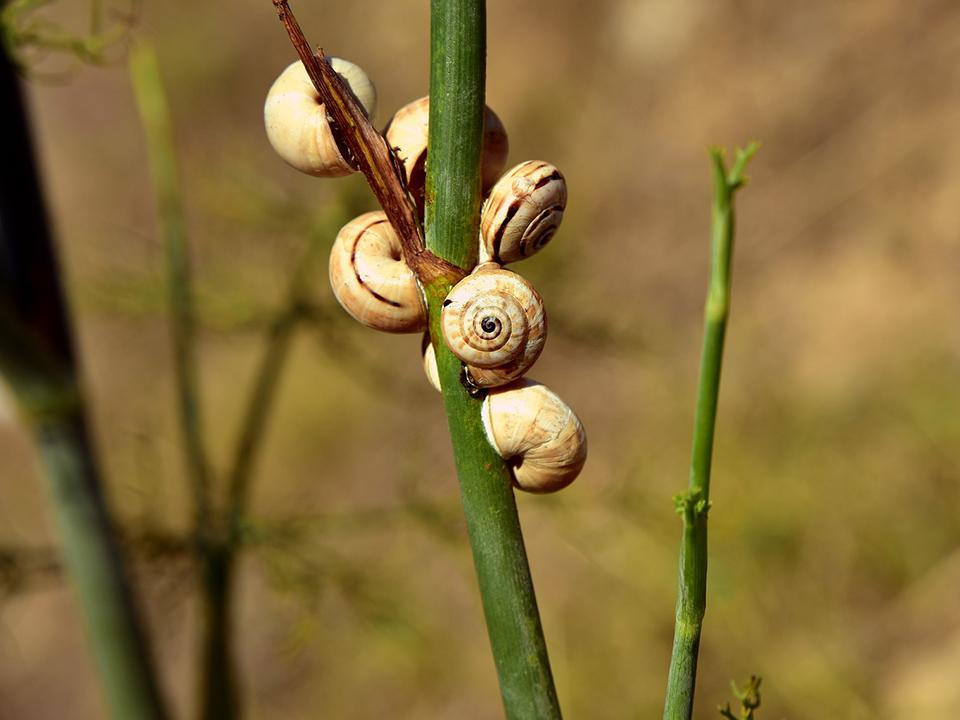 Watering calls
Water it regularly at first to maintain moist soil. Once it is established, you may simply need to water it if there is dryness. Be mindful not to overwater, because it may let the roots to spoil. Ideally, you should give the herb about 2 inches of water each week.
Soil demands
Fennel thrives in deep, well-drained and moderately fertile soils. Loosen your soil a little before sowing and supplement with some fertilizer. However, it is not necessary to feed the soil throughout the growing period.
It is able to tolerate a wide pH range, but ideally, the plant will do exceptionally well in soils with a PH of between 7.0 and 8.0.
Lighting and temperature conditions
Fennel will thrive best in full sun. With adequate lighting, you can easily grow fennel in a greenhouse and expect a bountiful harvest. While the herb can tolerate substantial shade conditions, ensure you provide at least standard lighting produced by fluorescent plant lights.
The soil should have temperatures ranging between 60°F and 70°F to facilitate effective germination.
Harvesting fennel
To harvest the bulbs, use a pair of garden shears to cut off the stalk and leaves then lift off the bulbs off the ground using a fork. Pick a plant once a week. Keep watering and feeding the plant after each harvest.
Fennel bulbs can be picked once they attain the size of a little tennis ball. Chop the fennel under the bulb at the ground. Consume quickly, or stock in the fridge for a few days. There is no need to hurry to harvest them as soon as it gets cold. But you should not let the bulb grow too big, or else it will taste bitter.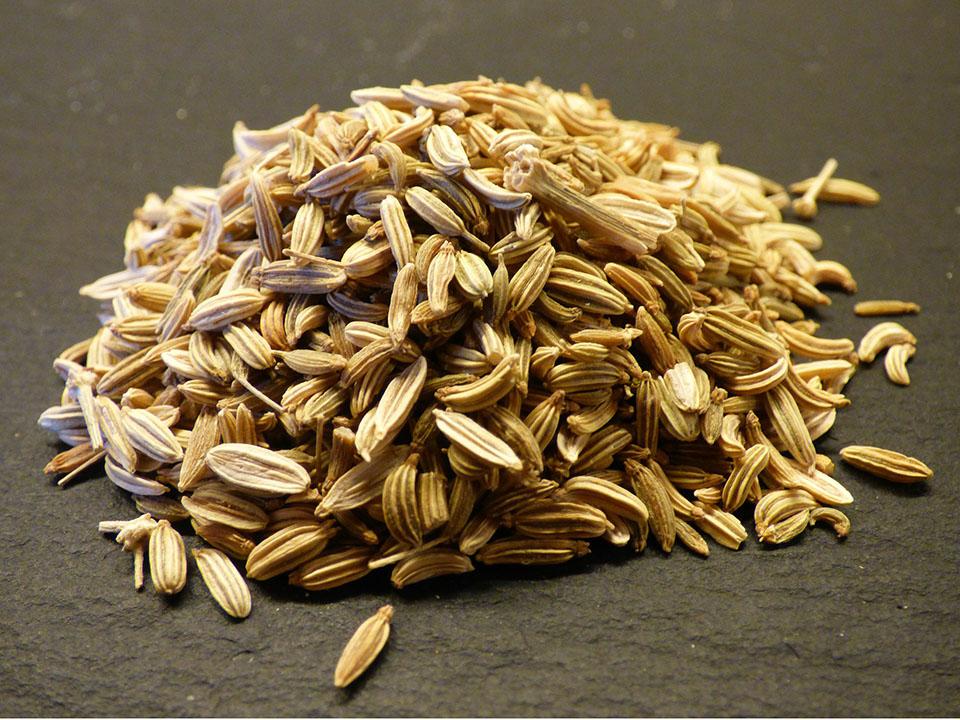 Harvest the fennel seeds as soon as they are matured and the flowers have become brown. The seeds are loose so it isn't difficult to collect them. Simply set a wide bowl or cloth under the plant and shake it.
You can also cover the seed heads with a light fabric while you are trimming the stems and extract the seeds later.
Let the seeds dry thoroughly, then put them in a cool, dark spot in an airtight jar. It will be good for up to 6 months.
Did you enjoy planting fennel in your greenhouse? Share your experience by commenting below. We'll be happy to talk about it!